A Ukrainian refugee dumped by her British boyfriend screamed "I love you Tony" as police handcuffed her for trying to kick down her lover's front door. Tony Garnett, 30, ended his relationship with his Ukrainian girlfriend, Sofia Karkadym saying they were done and is 100% through with his lover. The couple's break-up stemmed from a heated argument between the two over the weekend while celebrating Garnett's birthday.
He broke up with his partner of 10 years, Lorna Garnett, the mother of his 2 children. After the couple took the Ukrainian woman in as a refugee earlier this year, Lorna claimed the Karkadym would wear rather revealing clothing in their home, sporting "lowcut cut tops and red lipstick" in a manner that she perceived as seducing her boyfriend. Eventually, Tony broke off his relationship with Lorna and started living with Karkadym in a new home.
According to the Mirror, Karkadym was arrested after Garnett called the police on Saturday night shortly after he told her that their four-month relationship was over. His Ukrainian lover left their home only to return later in the evening. Neighbors were alerted by her yelling outside the home. Garnett and his neighbors quickly called the police after she started kicking down the door.
Things had gotten out of hand after the couple went rowing that weekend to celebrate Garnett's 30th birthday. Karkadym apparently laid significant damage on a wall in their home while she went off on him. She also allegedly scaled over a garden wall and was found hiding in some bushes at their home in Bradford, West Yorkshire.
Video footage captured Karkadym being escorted by a police officer while shouting "I love you, Tony, please come with me." She was taken in for questioning shortly before being released without any charges. Garnett disclosed that his Ukrainian girlfriend had been displaying irrational behavior during the 4 months they were living together.
When the couple's relationship collapsed, Garnett told the Daily Mail they were finished as a couple. He went on to add that he made every effort he could to keep them together, even leaving his long-time partner and mother of his children just to be with Karkadym.
Garnett remarked how he worked hard to save their relationship as their public image would worsen as they already have a media profile, and that their actions have made them the center of attention on television and on the internet. Garnett admitted that the relationship he had pursued with the Ukrainian refugee was a mistake but was still looking out for her well-being.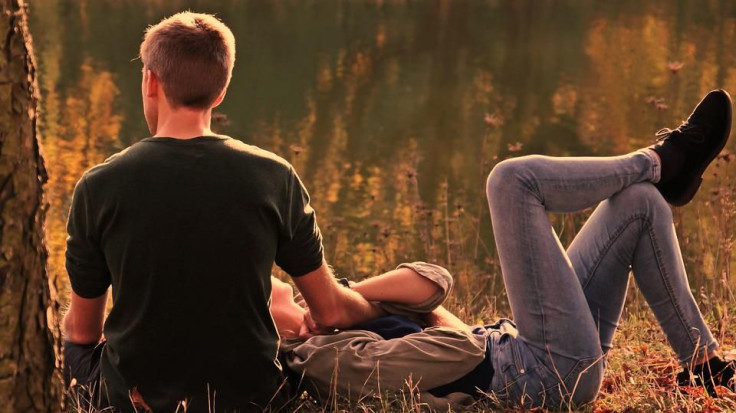 © 2023 Latin Times. All rights reserved. Do not reproduce without permission.