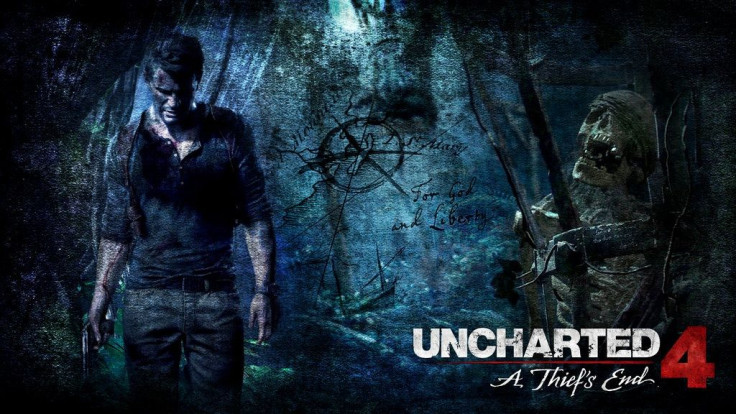 It seems the content for "Uncharted 3: A Thief's End" day one patch have been revealed, reports IGN.
Twitter user AllGamesDelta shared a screenshot of what could be the Update History of "Uncharted 4" version 1.01.
The patch is reportedly 5GB large and will contain various bonus features, some of which will be essential like "Gameplay Modes" and "Weapon Selector." Also listed is "Multiplayer support," a "Singleplayer 'Encounter Select' menu" and general bug fixes.
The screenshot is unconfirmed at the moment, but we will update the article if anything changes. However, if the patch is real then it will be necessary for some gamers to make some room on their hard drive for "Uncharted 4."
Meanwhile, a criminal investigation has been launched in relation to a number of stolen copies of "Uncharted 4" in the U.K. Writing on the PlayStation Blog, Sony President Shuhei Yoshida said an undisclosed number of copies were stolen while in transit, and that Sony is working with the police to resolve the matter.
Yoshida goes on to warn fans that with the game being in some people's hands ahead of the release date, you can expect spoilers everywhere. Yoshida said: "As with most Naughty Dog games, the unfolding story is such an integral part of the experience and for this reason we wanted to warn you to beware of the potential for spoilers to be posted by people with access to stolen copies of the game."
According to Yoshida, only a "few copies" were taken. However, Eurogamer says the site has spoken with an eBay seller who claims HM Revenue & Customs have seized some 10,000 copies of the game, citing unpaid VAT. The same seller goes on to say HMRC is now selling those copies to customers.
"Uncharted 4: A Thief's End" will be available May 10.
© 2023 Latin Times. All rights reserved. Do not reproduce without permission.