With over 100,000 Russian troops surrounding Ukraine, the sight is unsurprisingly disturbing. It is a reason why the United States has been keeping close tabs on the situation, determined to defend every inch of NATO territory if needed.
Regardless of these beliefs that a Russian invasion of Ukraine is imminent, Mosco has denied such belief. They call the accusations as hysteria.
Unfortunately, a better explanation on why there are a large number of troops present has yet to be given. US President Joe Biden did have a phone conversation with Russian leader Vladimir Putin about the matter.
All that was said in a report from Reuters is that the US is ready along with the West for any invasion and such would leave Moscow on the losing end.
Ukraine has garnered much support, something revealed by Defense Minister Oleksil Rexnikov. He mentioned on Twitter that they have received as much as 1,500 tonnes of ammunition from allies delivered on 17 flights, including about 180 tonnes from the United States.
Other countries are also keeping tabs. That includes Germany where German Chancellor Olaf Scholz called for Russia to de-escalate and warned of sanctions if Moscow did invade.
In all, diplomacy was important above everything else.
Despite these efforts, the United States warns that an invasion could happen at any time. This was the opinion of Biden's National Security Adviser Jake Sullivan.
"We cannot perfectly predict the day, but we have now been saying for some time that we are in the window," Sullivan said to CNN.
U.S. officials said they could not confirm reports that U.S. intelligence indicated Russia planned to invade on Wednesday, Feb. 16.
Britain shares the same belief as to the United States. A British government spokesperson said Britain was working on a package of military support and economic aid for Ukraine to be announced in the coming days.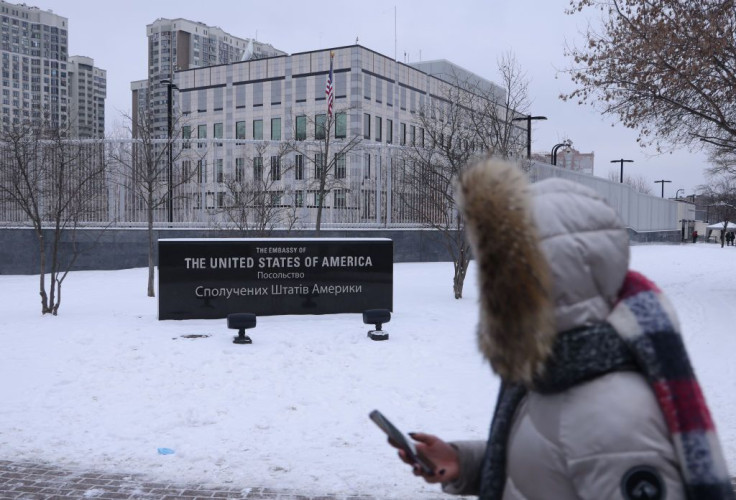 © 2023 Latin Times. All rights reserved. Do not reproduce without permission.