An unruly passenger who was duct-taped to her seat after she physically assaulted and bit a flight attendant aboard an American Airlines plane on July 6, 2021, faces a whopping $81,950 in fine.
On July 6, 2021, a woman who was traveling on American Airlines flight 1774 en route from Dallas-Fort Worth to Charlotte, North Carolina reportedly "attempted to open the forward boarding door" and "physically assaulted, bit and caused injury to a flight attendant."
The flight was already delayed by about three hours due to the disturbance. Chaos reportedly erupted as flight attendants scurried about, locking bathroom doors, and grabbing bags from overhead bins before the pilot of the flight asked passengers to remain seated. However, right before landing, the female passenger had an outburst and had a sudden urge to get off the plane, USA Today reported.
"I need to get off this plane," the uncooperative passenger reportedly blurted out.
She then went up to the exits and started banging on the doors of the plane while it was in mid-air.
"You need to let me off this plane!" she continued according to witnesses.
When flight attendants tried to usher her back to her seat, she allegedly physically assaulted and bit one of the personnel. Following this, the passenger was restrained with "flex cuffs and restraint tape" until the plane landed at Charlotte Douglas International Airport.
It was reported that the woman continued to yell obscenities even after she was restrained. The flight had 190 passengers and six crew members on board when the disturbing incident happened.
After the landing, the passenger was taken to a hospital by emergency personnel.
"She started getting more and more agitated and very loud, and the man sitting next to her, along with the flight attendants, kindly tried to console her and calm her, but nothing worked," Elizabeth LaClair, a passenger on the flight, said.
Following the incident, the Federal Aviation Administration (FAA) proposed a fine of $81,950 against the woman, New York Post reported.
Meanwhile, the FAA has also levied a $77,272 fine against a woman aboard a Delta flight from Las Vegas to Atlanta on July 16, 2021, after she attempted "to hug and kiss" another passenger, tried to exit the plane mid-flight, and bit another flier multiple times before the crew restrained her.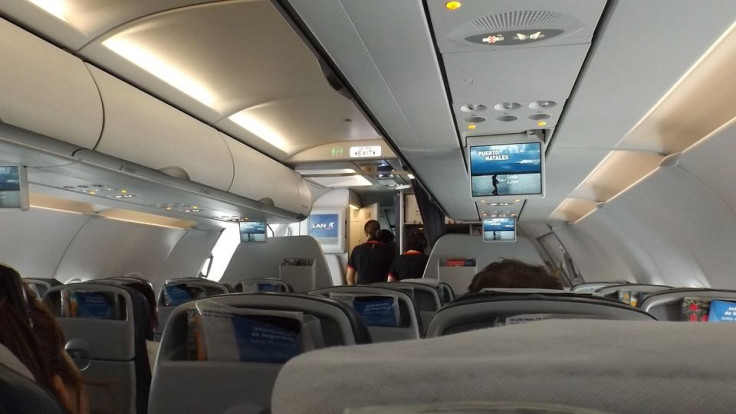 © 2023 Latin Times. All rights reserved. Do not reproduce without permission.