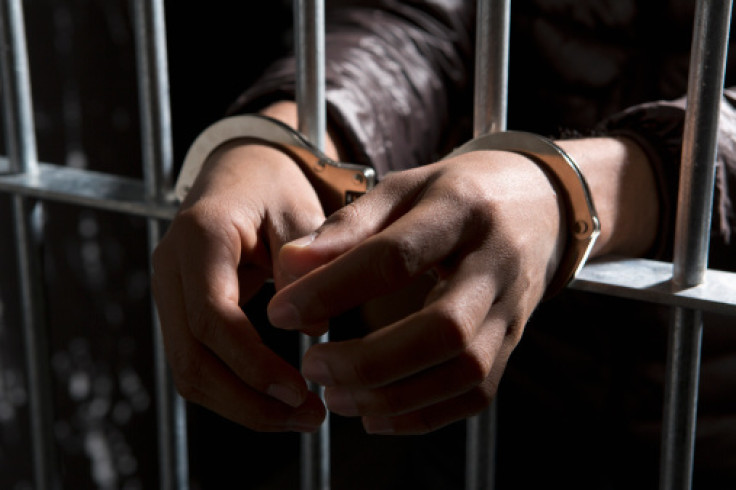 The authorities in the U.S. state of New Hampshire on Monday arrested a 29-year-old former Brazilian military police officer convicted of 11 murders and sentenced to over 200 years.
Antônio José de Abreu Vidal Filho was nabbed in Rye, New Hampshire, and will remain in police custody till a hearing before a federal immigration judge is scheduled, AP News reported.
Rye Police Chief Kevin Walsh said Vidal was working on a construction project at a house when agents took him into custody without any issues Monday morning, as per WMUR9.
Walsh shared his team had been working on the operation for some time, and that the federal agency had a "well-thought-out methodical plan on how to take this person to custody and where is the best location to do it, and when is the time."
Filho's co-worker Sammy Johnson said after reaching the scene, the police officers looked at the workers and they "probably thought we were a threat, because we were in the vicinity of him. And then the guns got pointed at us." He added the workers told the cops they "had nothing to do with it."
Johnson said the workers knew Filho as Tony, and "he seemed like a really nice guy."
The construction workers said Filho had been living in Merrimack with his wife and was looking to begin a new life.
The U.S. Immigration and Customs Enforcement and Removal Operations office said in a press release Wednesday that an active Interpol Red Notice was issued for Filho after he was convicted of the murders and sentenced to 276 years in jail.
Enforcement and Removal Operations (ERO) Boston Field Office Director Todd Lyons said in a statement the apprehension of the "very dangerous foreign fugitive is an outstanding example of the professionalism and expertise of the officers of ERO Boston."
Lyons said he felt proud that the team took this "notorious criminal, convicted of participating in multiple heinous murders in Brazil, off our streets."
Filho and three other military police officers were convicted by a criminal court in Brazil for killing 11 people, three attempted homicides and torture in Fortaleza, the capital of the Ceara state. The crimes happened in November 2015 following the death of a police officer. The killings came to be known as the "Curio Massacre," after the name of the neighborhood in Fortaleza. Around 20 police officers are standing trial for the 2015 massacre.
Filho had fled to the U.S. from Brazil in 2019, from where he had attended his trial remotely.
© 2023 Latin Times. All rights reserved. Do not reproduce without permission.