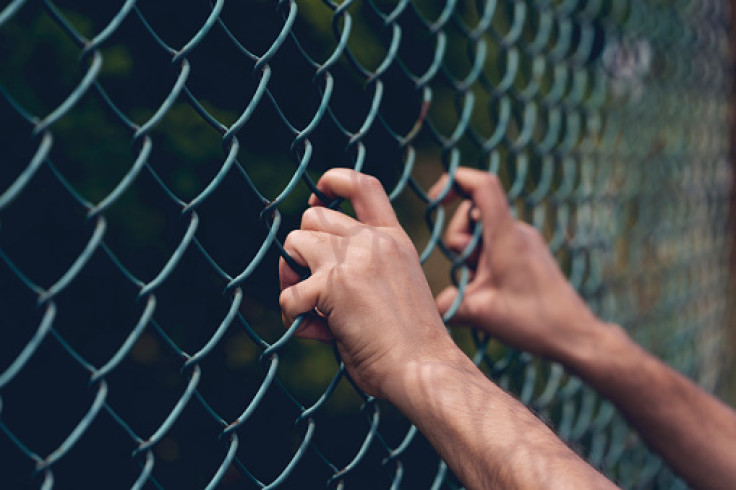 The U.S.-Mexico border recently witnessed the highest number of apprehensions for migrants in a day, sparking concerns about the possible consequences once a controversial immigration policy lapses in a few hours.
Title 42, a rule introduced in 2020, facilitated the deportation of immigrants to Mexico by the U.S. government under the pretext of the COVID-19 crisis.
The imminent end of the deadline, set at 11:59 PM ET on Thursday (3:59 AM GMT on Friday), has caused a frantic rush towards the border, with both cities preparing for a surge in attempted border crossings once it lapses.
Earlier this week President Joe Biden acknowledged that the border would be "chaotic for a while" despite the best efforts of the authorities.
Numerous migrants, who are uncertain of the upcoming transition, are currently residing on the city's roadsides in rough sleeping quarters they have constructed themselves.
Earlier this week, a church located in the city center was surrounded by numerous individuals camping out.
"We've never seen this before," Mayor Oscar Leeser said at a border security expo just streets away from the campsite on Wednesday. "Something has to change. As a community, we can't do this forever."
He warned that across from El Paso alone, an estimated 10,000 migrants were "lined up at the border, waiting to come in".
Joe Sanchez, the regional director of the Texas Department of Public Safety, compared the situation to a stampede at a football game - only many times larger.
"Imagine 60,000 people in one location, and all of a sudden an alert comes on and says there's a bomb in the building. What happens after that? Chaos... It's very hard to control and very hard to manage," he told the BBC.
"That's exactly what it's like on the border."
The future appears to be uncertain for both the migrants and current residents in the U.S.
The Biden administration has unveiled a set of strict rules for asylum seekers, aimed at halting their influx. Among the measures is a five-year ban on applying for asylum for those who enter the country unlawfully.
The authorities in the United States have introduced fresh measures to incentivize migrants to opt for lawful channels to enter the country.
At the same time, they have also imposed stringent penalties and expeditious expulsion for those who disregard these legal pathways.
About 24,000 law enforcement officers have been stationed along the length of the 2,000-mile (3,218km) border, along with thousands of National Guard troops and active-duty military personnel sent to help Customs and Border Protection (CBP).
A few days before the expiration of Title 42, authorities have for initiated an action to implement the policy by requesting migrants to proceed to the nearest facility for processing.
Individuals with valid reasons for seeking asylum were provided with appointments to attend hearings with an immigration judge, whereas those without a proper basis for asylum were held in custody for eventual deportation. A female mentioned to BBC that her legal hearing is scheduled for the year 2025 in Miami, Florida.
According to local migrants, a few individuals fled due to the fear of being deported, while some apprehensively surrendered themselves to CBP officers hoping to receive permission to remain in the country, BBC reported.
"It was crazy. They came to tell us early in the morning, when it was still dark," said Luis Angel, a 29-year-old Cuban who was paroled into El Paso awaiting his court date. "Some of my friends are still detained."
Homeland Security Secretary Alejandro Mayorkas said that much of the problem stemmed from smugglers who had "been hard at work spreading false information that the border will be open" after 11 May.
"It will not be. They are lying," he added. "We urge migrants once again not to believe the smugglers who are lying to them solely to make a profit. We are building lawful pathways for you to come to the United States."
Several measures are being implemented, including the establishment of local processing hubs that facilitate the application process for individuals seeking to migrate to the U.S.
Additionally, migrants will have greater availability to CBP One - an application that enables them to schedule appointments for asylum consideration.
The CBP has intentions to increase their activities in countering false information in order to combat rumors related to border policies.
Despite the presence of numerous migrants in El Paso, a considerable number expressed their perplexity regarding the regulations and were exposed to contradictory information regarding the potential outcomes before or after the policy ends.
© 2023 Latin Times. All rights reserved. Do not reproduce without permission.