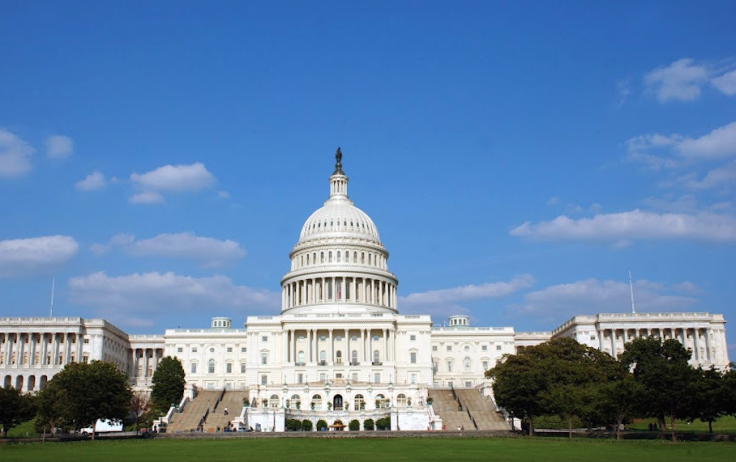 An officer was injured during a shooting inside the U.S. Capitol's Visitors Center on Monday afternoon. According to NBC News reporter Pete Williams, a man was able to introduce a firearm into the building and shot the officer, who was immediately escorted to the hospital. Sources confirmed his condition is stable.
The shooter, whose identity has yet to be revealed, was injured and taken into custody. Sources disclosed the man pulled the gun after being identified as armed at the building's security check point. The situation appears to be under control at the moment, Capitol officials and police said. According to ABC news, Congress is currently on recess and lawmakers were advised to go back to their districts.
"I was with a group of my colleagues walking into the visitor center and as we were literally going through the metal detectors, people started screaming, 'Get out! Get out!' We didn't know which way to run. We ran out and they told us to get against the wall so we were crouching against the wall outside the visitor center," an eyewitness told reporters who arrived to the scene. "Police appeared out of everywhere and they were screaming, 'Run for it! Run for it! Run up that ramp!' And we ran like you see in videos. It was surreal. It was so beautiful out and the cherry blossoms are in bloom and people are running for their lives. It was unsettling and scary."
Earlier today, the Governmental facility informed the situation was being treated as a "potential security threat" and the U.S. Capitol was still in lock down, until further details surfaced. It has been confirmed by the authorities that there's is no active threat to the public for the time being.
However, The U.S. Senate Sergeant at Arms Office announced via Twitter that "shelter in place remains in effect as Capitol Police continue to investigate" and asked everyone to "please stay in your assigned location."
This story is still developing.
UPDATE:
© 2023 Latin Times. All rights reserved. Do not reproduce without permission.