The total number of new COVID-19 cases in the U.S. increased by more than 47,000 on Tuesday, June 30. This is the biggest spike recorded so far even since the start of the coronavirus pandemic in the U.S.
Within the U.S., Arizona, Texas and California have emerged as the new epicenter of the coronavirus outbreak in the country. These states have reported the maximum number of new COVID-19 cases in the last few days.
"Clearly we are not in total control right now," said Dr. Anthony Fauci, head of the National Institute of Allergy and Infectious Diseases and the man leading the coronavirus disaster response team in the country. "I am very concerned because it could get very bad."
Fauci further believes that if no efforts are made at a national level to control the rampant virus through swift action, the daily reported number may touch up to 100,000.
"We can't just focus on those areas that are having the surge. It puts the entire country at risk," he added during his address to the U.S. Senate committee.
Talking about the possibility to come with a vaccination, Fauci said that even though early data has been promising, but there is no guarantee that a vaccine would be ready. However, he hoped to have a few doses ready by the start of 2021.
But having a few doses of coronavirus vaccine will hardly make any difference and is not enough to protect all.
Texas and Arizona are already reporting a shortage in the number of hospital beds in intensive care. In June alone, the COVID-19 tally has doubled in more than 10 states across the U.S., including Florida.
So far, the COVID-19 death toll in the U.S. has crossed the 125,000 mark and millions of people have lost their jobs owing to the pandemic and the resulting shut down of businesses.
Meanwhile, the European Union is expected to give a go-ahead to passengers from its list of "safe countries" to travel for non-essential travel. However, considering the situation in the U.S., the European Union has decided to prevent Americans from traveling for non-essential purposes at the moment.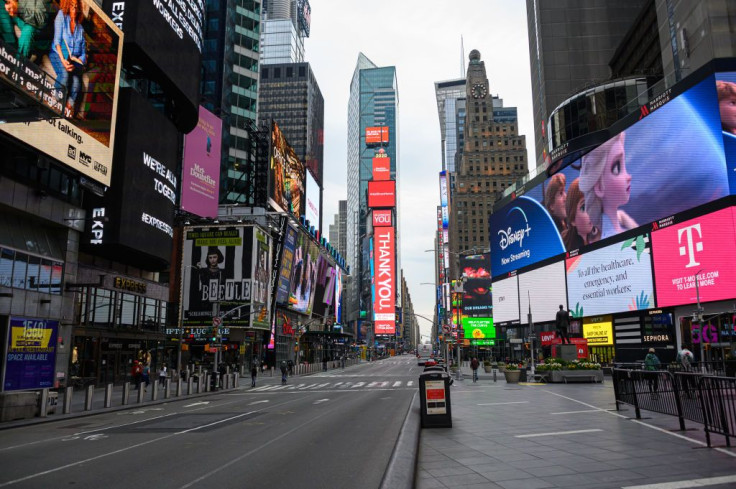 © 2023 Latin Times. All rights reserved. Do not reproduce without permission.