Experts expect more deaths in the U.S. as alarming surges in new coronavirus cases spiral out of control in various states. On Monday, experts suggested that the country might not win its fight against the pandemic as many Americans still refuse to wear masks and observe proper distancing measures.
Since the U.S. started easing state lockdowns last month, many states have reported a spike in coronavirus infections, confirming previous predictions that the move could lead to negative results. Earlier this week, cases surpassed 100,000 in Florida and hospitalizations rose dramatically in Houston. In Arizona, one in every five people tested now proves to be infected by the virus.
Six members of the White House staff helping prepare for Donald Trump's Saturday rally in Tulsa, Oklahoma and 23 Clemson University football players in South Carolina also tested positive on Monday. Since the lockdown restrictions were lifted, there have been at least 5,000 more newly confirmed cases across the country daily.
According to Dr. Marc Boom, CEO and president of Houston Methodist Hospital, hospitals in the U.S. could get overwhelmed in three weeks if the cases would continue to rise. "It is snowballing," he said. "We will most certainly see more people die as a result of this spike," he added.
Dr. Boom also noted that the number of COVID-19 hospital admissions has tripled since Memorial Day to at least 1,400 across eight hospital systems in Houston alone. "It is possible to open up at a judicious pace and coexist with the virus, but it requires millions and millions of people to do the right thing. Right now, we don't have that," he said.
Despite the rising number of cases, some states still refuse to abide by mask-wearing measures. Governors of Texas, Arizona, Alabama, Florida, and South Caroline have all resisted statewide mask requirements, leaving the matter to local officials.
According to a data analysis by the Associated Press, the number of newly confirmed coronavirus cases across the U.S. per day has already reached 26,000, far greater than the 21,000 daily cases two weeks ago. The U.S. has also recorded 120,000 deaths due to the virus, the highest death toll in the world.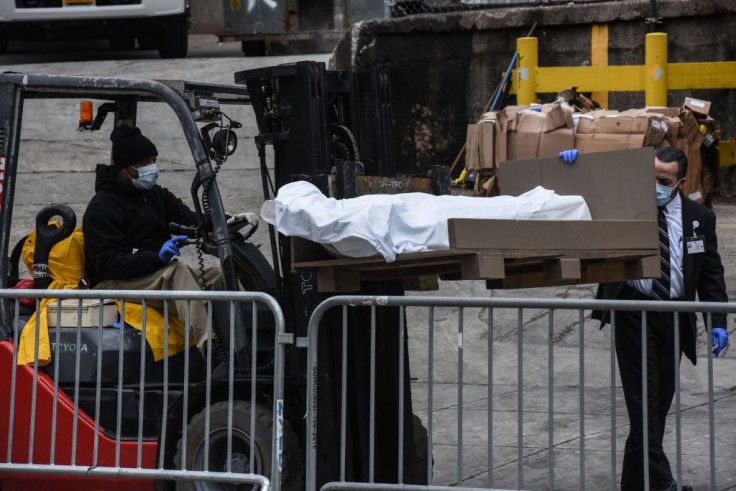 © 2023 Latin Times. All rights reserved. Do not reproduce without permission.