In a media briefing on Sunday, President Donald Trump suggested that authorities should investigate the sudden spike in surgical masks demand in New York. But his comments sparked a backlash among doctors as the POTUS seems to suggest people might be stealing masks from hospitals when he commented on the possibility that the masks might be "going out the back door."
"How do you go from 10,000 to 20,000 masks to 300,000?" President Donald Trump asked, according to Daily Mail. He is referring to the sudden spike on requests for masks.
While he conceded that "even though this is different," which meant that the coronavirus outbreak is expected to push the demand for masks, he hinted that he does not believe that the demand should rise to such a degree. "Something's going on," Trump added.
"Where are the masks going?" Donald Trump asked, according to Newsweek. "Are they going out the back door?"
He urged New York authorities to check on sudden spike in demand for masks. "I want the people in New York to check—Governor Cuomo, Mayor de Blasio—that when a hospital that's getting 10,000 masks goes to 300,000 masks during the same period, people should check that because there's something going on,"
"I don't think it's hoarding," the President added. "I think it's maybe worse than hoarding, but check it out. Check it out. I don't know, I don't know. I think that's for other people to figure out."
But doctors and other medical personnel in the frontline in the fight against the coronavirus pandemic were not too pleased with Donald Trump's comments. For all of their efforts, they believe that they deserve better from their president.
"New York's health care workers are treating exploding numbers of COVID-19 patients around the clock —willingly and without complaint," Greater New York Hospital Association Kenneth Raske said in a statement. "My daughter, an ICU nurse at a New York City hospital, is one of them."
"The only thing they ask for in return is adequate amounts of personal protective equipment," Raske added. "PPE is the single thing that separates them from being COVID-19 patients themselves."
Raske urged the President to focus on how he can help instead of making unsavory suggestions. "They deserve better than their president suggesting that PPE is 'going out the back door' of New York hospitals," he added. "I urge you to focus on what you—and all of us—can do to help."
Trump's comments were also criticized on social media. "Hearing Trump accuse them of stealing masks is offensive beyond words," Brett Edkins, political director of the non-profit group Stand Up America, tweeted.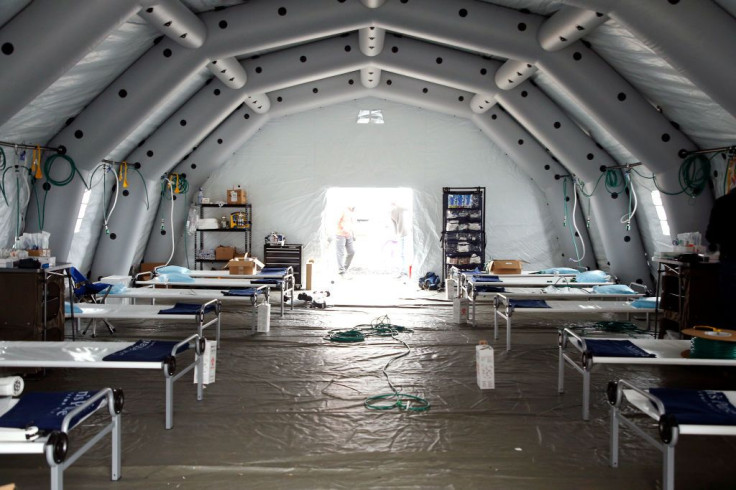 © 2023 Latin Times. All rights reserved. Do not reproduce without permission.