Quite like what was expected, a "catastrophic unemployment crisis" has hit the U.S. The labor department revealed a surge in the number of individuals—from 2,81,000 to 3.28million— who sought unemployment benefits in a span of one week. The New York City, which comprises of five percent of the coronavirus cases, saw a 1000% rise in the claims filed. (as per a media report)
The crisis arose after the COVID-19 outbreak pushed large-scale businesses and industries to bring production to a screeching halt post lockdown.
States like Ohio and South Carolina have refrained from divulging more details as directed by The Department of Labor. The statement read: "The data from these reports are monitored closely by policymakers and financial markets to determine appropriate actions in light of fast-changing economic conditions. As such, the data must remain embargoed until the report of the national claim is released the following Thursday at 8.30 am."
Speculations about the United States fast becoming the Coronavirus capital is proving true, as the numbers of cases tested positive and the fatalities have seen a steady rise since the last weekend. Despite the numbers currently standing at 55,233 cases and 802 reported deaths; Trump seems hopeful about America being "opening up and raring to go by Easter." The U.S president, in fact, had recently implied that the quarantine measures including the lockdown would have detrimental effects in the time to come.
On Wednesday, Trump took to Twitter to make his displeasure known. "The LameStream Media is the dominant force in trying to get me to keep our Country closed as long as possible in the hope that it will be detrimental to my election success. Real people want to get back to work ASAP. We will be stronger than ever before!" he tweeted.
While the impact of the damage is yet to be ascertained; experts infer that the viral outbreak is going to wreak havoc in the economy in the long haul. "There is going to be a lot of hardship for a lot of people," said Gus Faucher, chief economist of the PNC Financial Services Group to a media outlet. But the chief also revealed that a "solid rebound" could be expected by the summer if adequate measures to contain the virus was taken.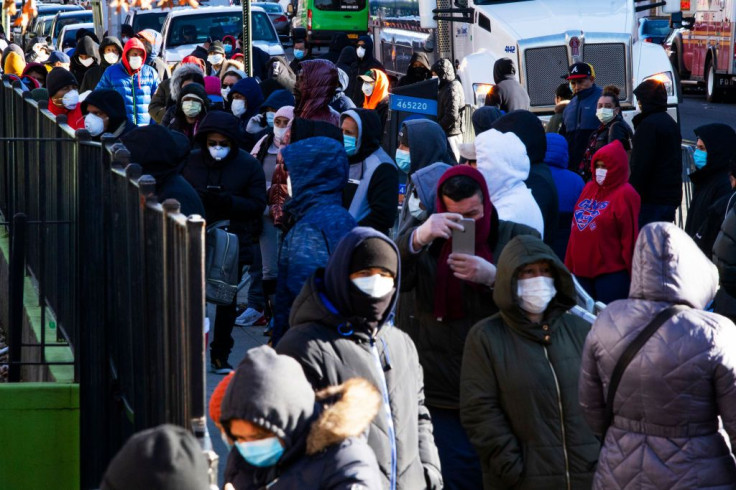 © 2023 Latin Times. All rights reserved. Do not reproduce without permission.