U.S. Customs and Border Protection officers seized more than $1 million worth of methamphetamine in Southern California on March 11, Thursday.
According to Transportation Nation, police came across a Mexican man driving a tractor attempting to cross the Mexican border into the United States. Authorities searched the Otay Mesa Commercial Center and seized the illegal drugs around 6:30 p.m.
The estimated weight of the shipment was 580 pounds, with 127 parcels in total. Authorities confiscated the vehicle used by the 49-year-old owner, as well as the methamphetamine.
The opioids were disguised as spinach to make it less clear that it was a drug shipment. The 49-year-old trucker transporting the shipment across the border insisted that the shipment was fresh spinach from their region.
Customs Border Protection officers gave the tractor to the X-ray imaging system. However, the opium, wrapped in paper and mixed with real produce, was immediately recognized by drug-sniffing dogs.
Javier Garcia, a supervisory officer and spokeswoman for Customs and Border Control, said per San Diego Union-Tribune that the 49-year-old truck driver is likely to face federal criminal charges.
Officers discovered vast quantities of cocaine mixed in with or disguised as produce at the Otay Mesa border crossing for the fourth time since August 2020.
Authorities uncovered more than 12,000 pounds of weed blended in with a shipment of papayas in February, with a street value of $27 million.
Officers also uncovered 14,880 pounds of weed concealed amid boxes of limes in one big rig and more than 2,150 pounds of methamphetamine hidden among cactus pads in two other tractor-trailers.
Rosa Hernandez, the Port Director of the Otay Mesa Port of Entry, said they are actively combating the entry or flow of illicit drugs in American communities. Hernandez went on to say that Customs and Border Control officers continue to "expedite legal trade and transport" without jeopardizing the country's security.
The United States is struggling with a variety of problems, including money laundering and cocaine trafficking. RAND Corporation said opioid users in the United States spent almost $150 billion on alcohol, cocaine, methamphetamine and heroin in 2016. Cocaine use, on the other hand, slowed down in 2015.
The figures of methamphetamine use among Americans are unclear since its illicit use is not typically captured or reported in national records.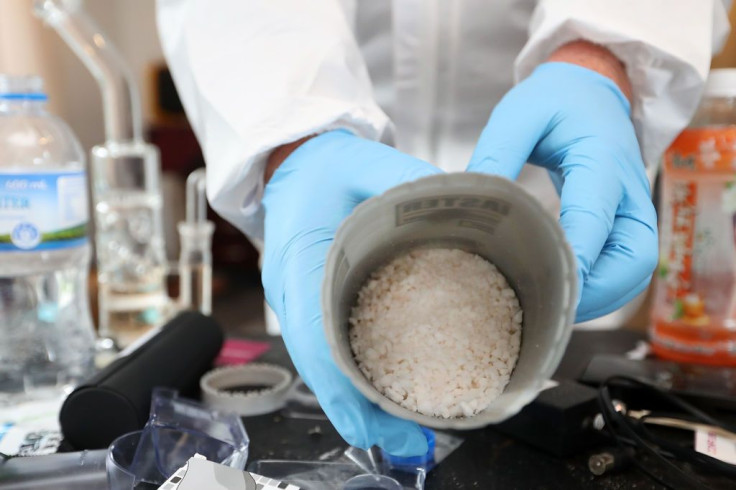 © 2023 Latin Times. All rights reserved. Do not reproduce without permission.