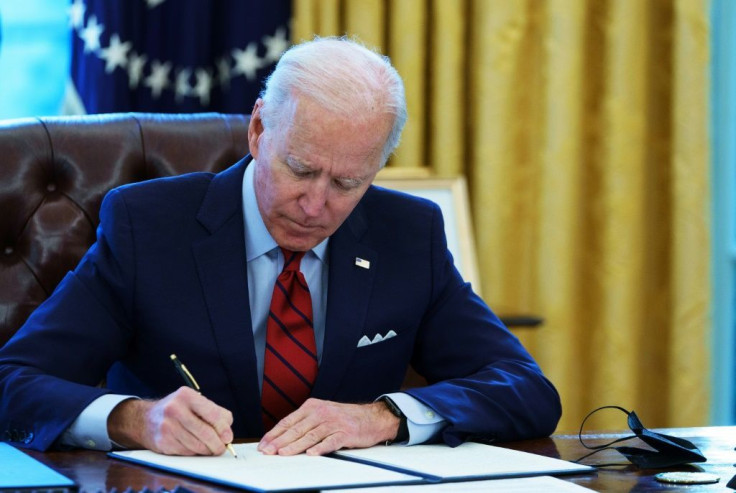 Legislation negotiated by President Joe Biden and House Speaker Kevin McCarthy, aimed at raising the U.S. debt ceiling and implementing federal spending cuts, cleared a significant obstacle on Tuesday.
It progressed to the full House of Representatives for discussion and a potential vote on Wednesday.
The House Rules Committee approved the rules for debate by a narrow margin of 7-6. Notably, two committee Republicans, Representatives Chip Roy and Ralph Norman, defied their party's leadership by opposing the bill.
The recent vote highlighted the importance of Democratic support in the Republican-controlled House, where they hold a slim majority of 222-213. Once passed in the House, the bill will move on to the Senate.
Congressional approval is required before Jun. 5 to prevent the Treasury Department from facing a historic situation of being unable to meet its debt obligations.
Failure to cover all payments or prioritizing them could have severe consequences, leading to economic turmoil not only within the United States but also globally.
Biden and McCarthy are confident about securing sufficient votes to pass the 99-page bill and have it enacted into law before the Jun. 5 deadline.
According to the non-partisan budget scorekeeper for Congress, the legislation is projected to decrease spending by $1.5 trillion over a span of 10 years starting in 2024.
Additionally, the Congressional Budget Office stated that if the bill becomes law, it will result in a reduction of $188 billion in interest on the public debt, Reuters reported.
McCarthy called the bill the "most conservative deal we've ever had."
It was unclear how many Democrats McCarthy will need to win Wednesday's anticipated vote on passage.
White House Budget Director Shalanda Young, who was one of Biden's lead negotiators, urged Congress to pass the bill.
"I want to be clear: This agreement represents a compromise, which means no one gets everything that they want and hard choices had to be made," Young told a news conference.
The bill faced opposition from all four Democrats on the Rules Committee, which is in line with their usual stance on Republican-backed legislation.
It remains uncertain if this could sway other Democrats to follow suit during Wednesday's vote, despite Democratic Leader Hakeem Jeffries assuring that his party would offer the necessary support that McCarthy requires.
The majority of the savings would result from limiting spending on domestic initiatives including housing, education, research, and other categories of "discretionary" spending. Over the following two years, there would be a rise in military spending.
© 2023 Latin Times. All rights reserved. Do not reproduce without permission.