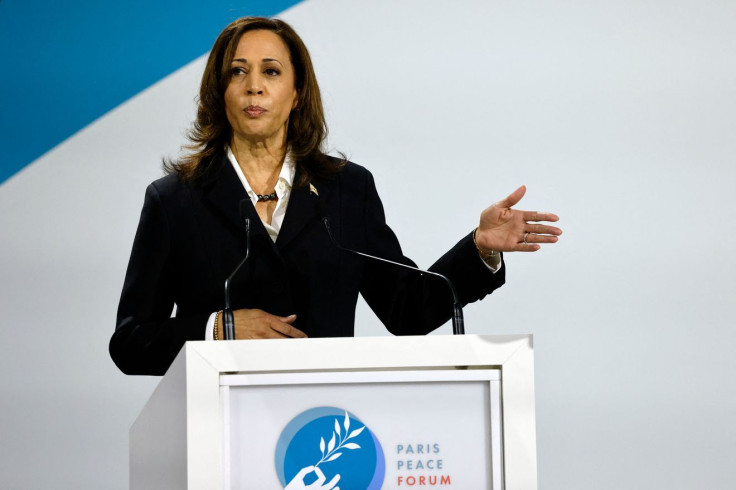 To help alleviate Haiti's humanitarian crisis and tackle weapons trafficking the U.S. will be investing more than $100 million in the Caribbean, said U.S. Vice President Kamala Harris.
The new assistance is also to support climate change initiatives.
According to VOA, the Thursday announcement was made before her official trip to the Bahamas. She was scheduled for a meeting of Caribbean and U.S. leaders that was hosted by the Vice President and Bahamian Prime Minister Philip Davis.
After her arrival, she tweeted about the "tremendous welcome from the people of The Bahamas" as they mark five decades of diplomatic relations between the two countries.
Harris, who was in the Bahamas for a single day, is the highest-ranking U.S. official to visit the place since it became independent 50 years ago.
As the Vice President arrived, the Royal Bahamas Police Force band played and dozens of people, including school kids and members of Harris' sorority, greeted her.
Strengthening the U.S.-Caribbean relationship is a priority for Harris, she said during a meeting with leaders.
She noted that their partnership, they strongly believe, is "essential to our mutual security and prosperity."
The U.S. justice department hopes to appoint a coordinator to look into the cases involving illegal weapons smuggling in the Caribbean. This is part of the initiatives announced on Thursday. This comes as island nations report a surge in violent crimes, reported Al Jazeera.
The state department also promised to help in improving forensic work in the region. It will help to strengthen local police departments as well. It will also provide support to a unit that is based in Trinidad and Tobago. It is aimed at helping islands to solve gun-related cases.
The U.S. will get help from the UK for its plans to establish a program in the eastern Caribbean to mentor local judges and prosecutors. It will be done in a bid to improve the prosecution of gun-related crimes. Currently, island nations are struggling with a backlog of cases.
As for Haiti's National Police, it is not only a severely underfunded agency, but also understaffed. It is struggling to tackle gang violence. It will get help to investigate and prosecute crimes with U.S. ties that involve gangs as well as human trafficking and weapons smuggling. This initiative is considered to be the main one as gangs are estimated to control up to 80% of Haiti's capital Port-au-Prince.
The worsening security situation needs an international response, said U.S. senior administration officials. They added that the U.S. government supports a multinational force's deployment to Haiti.
© 2023 Latin Times. All rights reserved. Do not reproduce without permission.