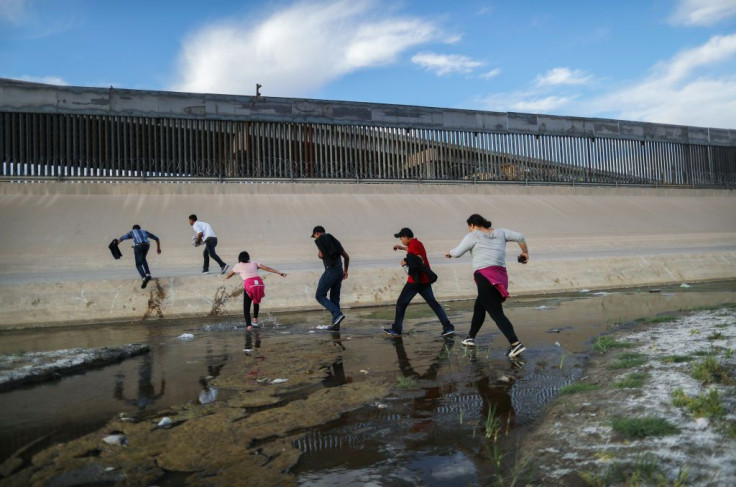 As part of its attempts to lower unauthorized immigration, the U.S. has announced plans to build new migrant processing centers in Guatemala and Colombia.
Numerous new avenues for legal immigration will be opened, and regional centers will handle hundreds of claims each month.
Deportations of people who are not authorized to be in the U.S. will also double or triple.
When Covid-era processing standards expire in May, the U.S. is preparing for an increase in illegal immigration.
The processing centers will facilitate successful applicants' lawful entry into the U.S. and increase their access to services like family reunions and refugee resettlement processing, BBC reported.
Although this will be ramped up, between 5,000 and 6,000 people per month are anticipated to be processed. Additionally, Spain and Canada have agreed to accept some of the applicants.
The frequency of deportation flights to some nations will be doubled or tripled, U.S. officials said on Thursday.
Now, those who attempt to enter the U.S. illegally by sea are also ineligible for parole, which would have allowed them to temporarily reside and find employment there.
Title 42, which was implemented during the Trump administration and allowed immigration officers the ability to remove illegal migrants straight away before they could file an asylum request, will be repealed weeks before that date.
After being postponed, the policy is now anticipated to expire on May 11.
"Notwithstanding those preparations, we do expect that encounters at our southern border will increase as smugglers are seeking to take advantage of this change and already are hard at work spreading disinformation that the border will be open after that," U.S. Secretary of State Antony Blinken said.
President Joe Biden has been under intense pressure to deal with the high number of undocumented migrants caught crossing the U.S.-Mexico border.
About 200,000 undocumented migrants attempt to enter the U.S. each month, recent government records show.
Earlier this year, Mexico agreed to accept thousands more deportees from the U.S. after the Biden Administration said 30,000 Haitians, Cubans, Venezuelans, and Nicaraguans would be granted entry each month on humanitarian visas provided they applied through the correct immigration pathways.
Also on Thursday, the International Rescue Committee said more than nine in 10 Haitians seeking asylum in Mexico lacked basic necessities such as food and medical supplies.
Many displaced Haitians are forced to live on the streets or in temporary camps because finding housing is difficult due to challenges like language problems, prejudice, and a lack of space. According to the relief organization, almost half require assistance with their food budget.
According to Mexico's refugee agency, the number of asylum requests from Haitians will likely surpass the 52,000 mark in 2021. Due to the country's recent slide into anarchy and violence, tens of thousands of people have left Haiti.
© 2023 Latin Times. All rights reserved. Do not reproduce without permission.