More than 1,400 coronavirus-related deaths were reported in the U.S. on Wednesday, July 29, meaning that one patient passed away every minute of the day.
The death toll for Wednesday made it the worst day in the last two months in terms of COVID-19 deaths in the U.S. Meanwhile, several regions including Idaho, North Carolina, Florida and California recorded single-day highs in the number of newly reported coronavirus cases.
The U.S. economy also plummeted by 9.5 percent in the second quarter, indicating the devastating effects of the COVID-19 pandemic on America. However, the data also comes as a warning as economists emphasize that much more devastation may lie ahead if the country fails to control the pandemic and the recovery slips away.
The steep surge in the number of coronavirus cases in the U.S. has led the businesses to close again in some states. Many officials have linked the sharp increase in cases to the premature and unplanned reopening of the states and businesses.
Meanwhile, the White House Chief of Staff Mark Meadows has said that the Congress is "nowhere close to a deal" concerning the new coronavirus relief bill. This may mean that 20 million Americans who are receiving emergency coronavirus relief benefits may no longer receive it from next week.
The negotiations concerning the new coronavirus relief bill are known to have reached an impasse, with the Democrats and Republicans blaming each other for the indecision.
Florida continues to remain one of the hardest-hit states in the U.S. It has reported more than 100,000 cases so far. The hospitals are finding it hard to manage the number of hospital admissions due to COVID-19 and are in urgent need of additional ICU beds and ventilators.
Due to a storm approaching the coastal state over the weekend, Florida has decided to close all its state-run coronavirus testing sites. This is further making it harder for the hotspots within the state to fight the COVID-19 pandemic.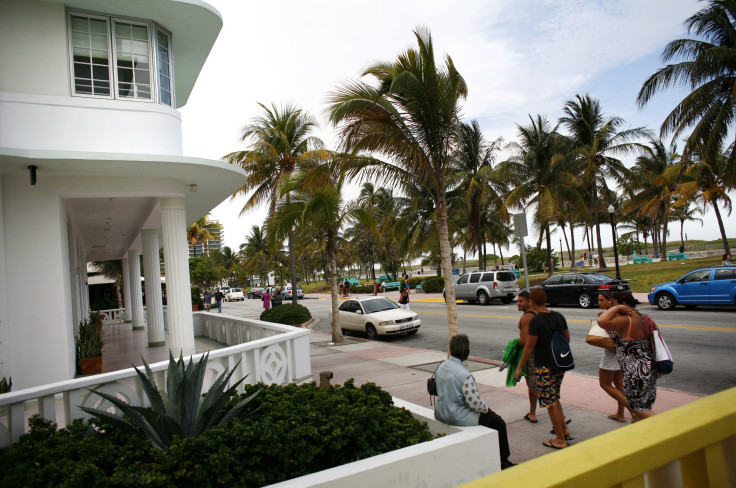 © 2023 Latin Times. All rights reserved. Do not reproduce without permission.