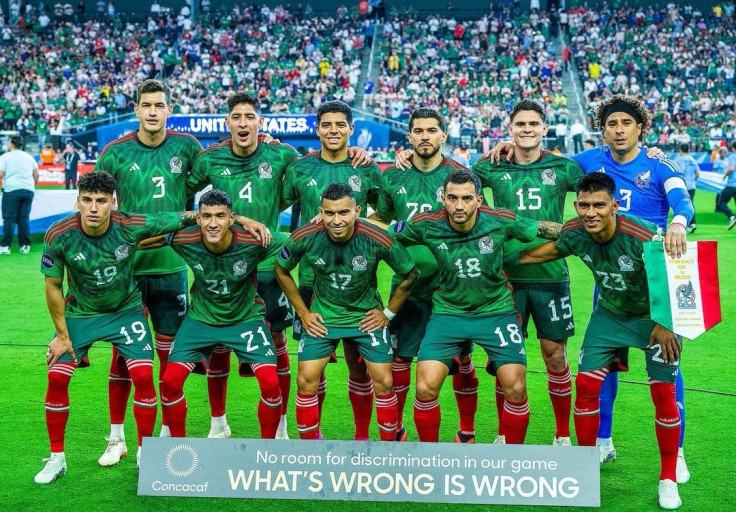 The United States defeated Mexico. The American team defeated El Tricolor 3-0 in the Concacaf Final Four Semifinal and will compete for the championship against Canada.
The score was overwhelming, as was the exhibition on the field and, sadly, in the stands. The Mexican fans left their national team alone before the final whistle, with the forbidden shout suspending the match and with an image that El Tricolor had unfortunately not given since that episode in Argentina 78 with the 'Green Mice'.
It is, without a doubt, Diego Cocca's first great failure and possibly his only and last. The U.S. was simply the confirmation of a team that is on point for the future.
Christian Pulisic opened the scoring in a dominating first half for the United States, who gave Mexico a very rough display of skills. If Team USA started as favorites, they proved it from the first minute.
The disappointment was the Mexican team's performance in the first 45 minutes, that the most dangerous thing around El Tricolor was the American Team playing with force and focus.
On the other side, the American team was a hurricane, with Diego Cocca playing with a line of 5, the U.S. flanks were authentic U.S. avenues where Jesus Gallardo and Jorge Sanchez were played one after the other.
If Serginho Destfue was a nightmare on the right, on the left, Christian Pulisic was a real horror movie.
The Chelsea player was the most dangerous player for the American team, making them the strongest team in this match.
© 2023 Latin Times. All rights reserved. Do not reproduce without permission.