A musician battling for his life in a hospital due to COVID-19 complications shared how he regretted not getting vaccinated. 40-year-old Marcus Birks from Staffordshire, United Kingdom had refused to get vaccinated after buying into online conspiracy theories.
Suffering from the viral infection, the father-to-be implores everyone to get vaccinated at the earliest. Marcus who exercises five days a week and has a healthy lifestyle did not think that the virus could make him severely ill.
The resident of Leek had not wanted to get vaccinated while 90% of the residents of Staffordshire over the age of 18 have had their first dose of vaccine, BBC reported. Without the protection offered by the vaccine, Marcus' health sharply declined since getting infected.
The COVID-19 patient claims that when he was first infected, he started showing flu-like symptoms. He eventually started having breathing difficulties which forced him to get admitted to Royal Stoke University Hospital. He developed blood clots and now requires assistance to breathe.
Marcus' worried mother Marina Birks spoke to The Mirror to share how her son's infection had affected the family. She has been able to remain in touch with her ailing son through Facetime. She said that her son was absolutely healthy and did not even want to take paracetamols. She shared that the doctors were worried it would take her son a long time to recover.
Marina had initially been skeptical about taking the vaccine herself. She took the vaccine after realizing that even healthy people are prone to infection. Despite being noted as a "health freak" Marcus' infection has him fighting to stay alive.
Talking about her son's career, Marina said that due to the lockdowns in the past year, Marcus had not been able to perform much. With things opening up he had started to get bookings which he had to cancel due to the infection. His pregnant partner awaits his return from the hospital as she is due to give birth in November.
While Marcus now urges people to get vaccinated, Tom Hanks' son Chet Hanks has gone on an anti-vaccine rant. On Instagram, he shared a video talking about how he would not be sticking a needle in his arm. He told people to stay home if they were scared of getting infected. He also shared how wearing a mask bothered him as well. His rant went against the guidelines by most public health bodies which are encouraging wearing masks and getting vaccinated.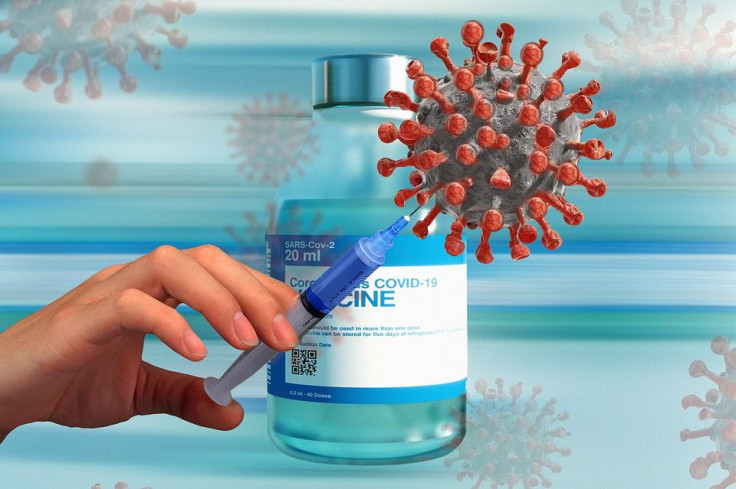 © 2023 Latin Times. All rights reserved. Do not reproduce without permission.