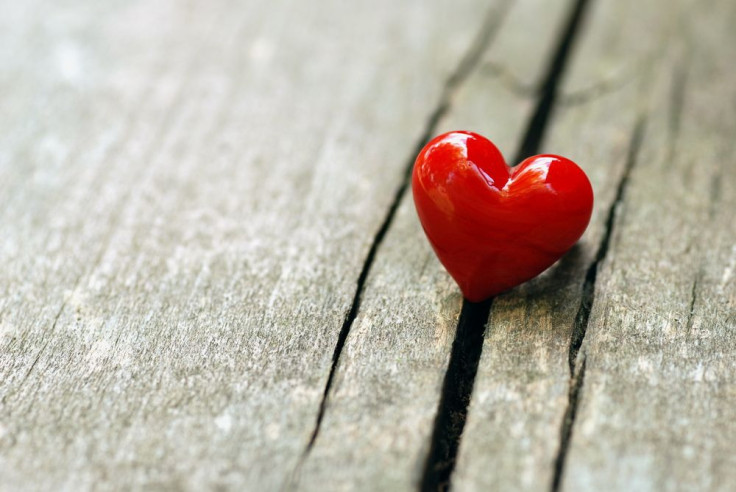 Valentine's Day normally serves as a day for passion and romance. However, while you celebrate the love between you and your partner, don't forget about your other loved ones, specifically those who gave you life, your parents. Your mom and dad loved you before anyone else did, so be sure to return the love at least once a year, and Valentine's Day is the perfect time to spread the affection.
However, just because you want to include your parents in your Valentine's Day celebration doesn't mean you have spend even more money on overpriced chocolates and flowers; you just have to give a gift from you heart. Nothing says "I love you" more than actually writing it down in a greeting card, or something like that? Sending your parents a greeting card filled with a message of love is the perfect present to give to them. If you can't think of the right words to say, we have collected 20 meaningful quotes that will help you wish your mom and dad a happy Valentine's Day!
"[Mom or Dad], I hope you're feeling really loved today. You are!"
"Have fun on Valentine's Day, and don't eat too much candy."
"Happy Valentine's Day to the most special person in my life. You are my love, my heart and my joy."
"Without you there would be no me. It's as simple as that! I love you with all my heart. Happy Valentine's Day!"
"Hope your day is filled with reminders of how much you're loved."
"As my [Mom or Dad]…as a friend…as a Valentine…you're the best!"
"You make me laugh. You make me think. You make me really glad we're [family]."
"Thanks for all you do that makes my life happier (which is a lot!)."
"I don't care what anyone says about you. I'm still sending you this valentine and claiming you as family."
"Valentine's Day is all about love, and [Mom or Dad], there is no one better than you at spreading God's love wherever you go."
"Eating a little chocolate cake in your honor, [Mom or Dad]. It's not as good as yours, but it still brings back good memories of Valentine's Days growing up!"
"If I have never said thank you for bringing me into the world I'd like to do that now. Happy Valentine's Day!"
"Thanks for always helping me to remember what is important in life... and today it is you! Happy Valentine's Day!"
"I wish health, love and happiness to my family; I'm so happy to be one of you. You're always so caring and giving to me; You support me in whatever I do."
"There's nothing better than spending this day with the people I care about the most. Happy Valentine's Day!"
"You've gave me the most wonderful and joyful years of my life and for I will be always thankful. Happy Valentine's Day!"
"I hope you have a Valentine's Day as wonderful as you are."
"Happy Valentine's Day! Thank you for always being so supportive and for putting up with me."
"The best Valentine's Day gift is to spend this day with you. I love you both! Happy Valentine's Day!"
"Valentine's Day is about so much more than just love. It's a time to value those who have always been there, just as you have always been for me when I needed you most. Happy Valentine's Day!"
© 2023 Latin Times. All rights reserved. Do not reproduce without permission.