A man in Utah was arrested on Thursday, March 24, after a note was found on his desk by his supervisor where he detailed a plan to execute an attack on his workmates in the area, which he claims was made to use against a mass shooting.
Kevin Michael Jerman, an Army veteran of Desert Storm and Operation Iraqi Freedom, worked as a diesel mechanic and maintenance technician at a feed mill in Utah when he was taken into custody for allegedly planning the attack. His boss reportedly looked into his desk after the suspect started acting strangely, including asking if he can work alone, as well as flying a drone around his work area, according to the Daily Beast.
What he found was a note detailing a planned mass shooting, first taking note of the guns he would use before outlining the systematic plan he has of killing fourteen of his workmates in a "hit list," and using a sniper gun against any police responders that may come, Crime Online reported.
Because of this information, Jerman's supervisor called the police, who went to Jerman's home and found him with at least three of the guns that he described in the note, as well as a few other guns that he owned that were not stated on the letter, according to FOX 13.
When asked about the note, Jerman claimed that he had read something recently about mass shootings and that he reportedly made the note as a way of outlining what would happen if someone were to attempt a mass shooting in his workplace. The local police disagreed.
"I told Kevin that when I read the note, that is not what I think the note means," Deputy Brady Talbot said.
Jerman continued to claim that the words written on the note mean nothing, before admitting to the police officers interviewing him that the way he wrote it would allow it to be misconstrued as a plan for a mass shooting.
The former soldier has reportedly suffered from depression and PTSD, and has constant headaches and migraines that might have been caused by a traumatic brain injury and other illnesses and diseases that Jerman has.
Charged with one count of terroristic threat, Jerman is currently being held in prison with no bail due to what police perceive as the legitimate threat that Jerman could do with his past military background.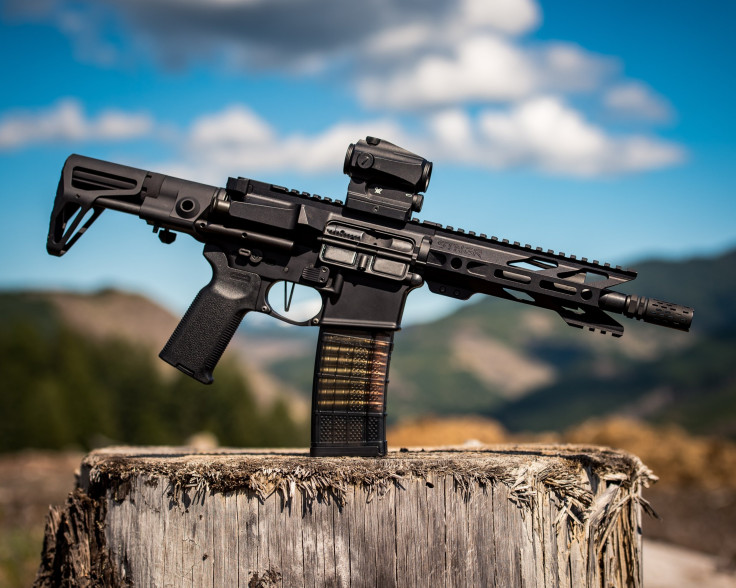 © 2023 Latin Times. All rights reserved. Do not reproduce without permission.