Veterans who were assigned to serve in Iraq during the Hipólito Mejía government protest for their travel allowance in front of the Dominican Republic's Ministry of Defense, close to Plaza de la Bandera, carrying drums and flags, Diario Libre reported.
After completing their service in the Iraq war between 2003 and 2004, the military demanded the money they have been owed for 19 years.
"We want our money. I came here with a broken foot and here we are looking for our money," exclaimed one of the veterans who held a flag high.
A man kept yelling while holding a banner that he had entered Iraq "cheated" when he was just 19 years old and that, as of now, at age 39, he has not gotten anything offered.
Ramón Nova, a former major of the Air Force, guaranteed that they constantly "sold dreams" and that they are anticipating that money this year to address their financial needs.
Nova also claims that he was misled into traveling to Iraq because he was promised money for each year of service in the institution but was given nothing while there. Additionally, he says that although his bosses received the money, nothing ever came to them.
"I was deceived by my superiors and they were going to compensate me with honors and now the superiors have forgotten about us," says Nova.
According to retired captain Luis Cavallo Cuello, they met with former president Hipólito Mejía a few months ago, and Meja submitted a letter to Luis Abinader, the president of the Republic, requesting a resolution.
Despite the meeting and the pledges, the ministry of defense, according to Cavallo Cuello, "has not notified anything."
"We feel outraged because since September we had the meeting at Hipólito Mejía's house, and he sent the document to President Abinader and the president ordered that our situation be resolved. Four months after that we are in the same dizzy and bureaucratic process," says Cavallo Cuello.
Veterans demand payment of their travel expenses and demand that a date, time, and day be set for the delivery.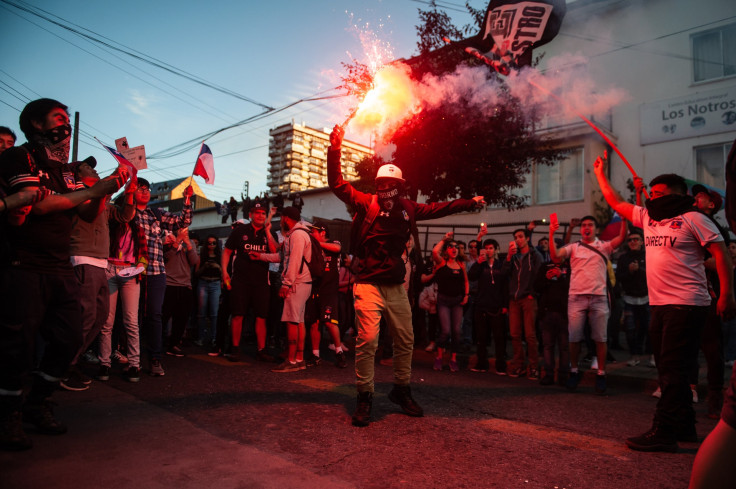 © 2023 Latin Times. All rights reserved. Do not reproduce without permission.