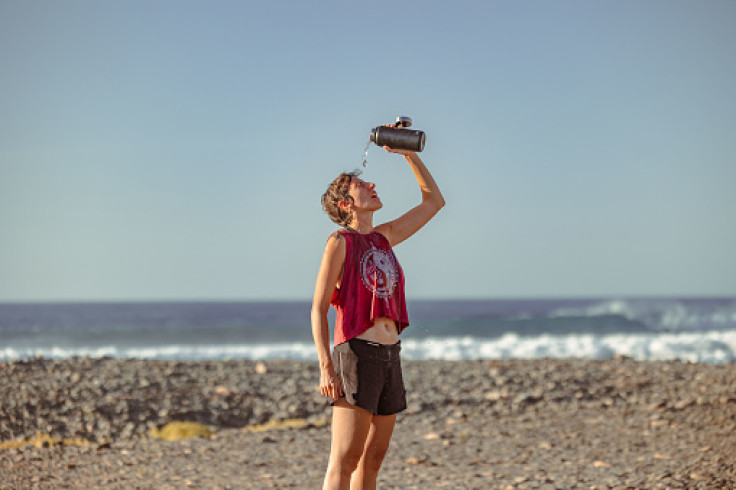 According to the World Meteorological Organization, Latin America is currently experiencing devastating impacts from extreme weather, resulting in billions worth of damage.
This has set in motion a dangerous cycle wherein the heightened demand for fossil fuels and subsequent increase in greenhouse gas emissions further exacerbate climate change in the region.
The State of the Climate in Latin America and the Caribbean 2022 report highlights that temperatures in the region have been rising at an alarming rate, averaging a 0.2-degree Celsius increase per decade over the past 30 years. This warming trend is the highest recorded in history.
As temperatures continue to rise, the frequency of extreme weather events intensifies, leading to unforeseen repercussions that further contribute to climate change.
"Prolonged drought led to a drop in hydroelectricity production in large parts of South America, prompting an upsurge in demand for fossil fuels in a region with major untapped potential for renewable energy," the report said.
The report highlights that in 2022, extensive wildfires spread across various regions of Latin America.
These wildfires were fueled by dry soil conditions and extreme heat, resulting in a significant surge in carbon dioxide emissions.
This spike in emissions reached the highest level witnessed in the past 20 years.
"Many of the extreme events were influenced by the long-running La Nina but also bore the hallmark of human-induced climate change," said WMO Secretary-General Petteri Taalas.
"The newly arrived El Nino will turn up the heat and bring with it more extreme weather."
The Centre for Research on the Epidemiology of Disasters (CRED) Emergency Events Database (EM-DAT) reported that drought and storms accounted for the majority of the $9 billion in economic damages incurred in 2022.
The release of the World Meteorological Institute report coincided with the Convention on Environment and Development held in Havana, organized by the G77 group of developing nations, which includes China.
Cuba's Environment Minister, Elba Rosa Perez, emphasized during the convention's inaugural session on Tuesday that the situation has pushed many developing countries to their limits, The Print reported.
"We are facing increasingly strong impacts from climate change, but the decisions adopted in climate negotiations for the implementation of the Paris Agreement do not advance at the same rate," she said.
The 2015 Paris Agreement established a target of limiting global warming to below 1.5 degrees Celsius above pre-industrial levels.
However, scientists and activists caution that additional efforts are necessary to prevent the most severe consequences of climate change.
While the Paris Agreement was a significant step forward, continued action and implementation of robust measures are crucial to effectively address the challenges posed by climate change and mitigate its impacts.
© 2023 Latin Times. All rights reserved. Do not reproduce without permission.