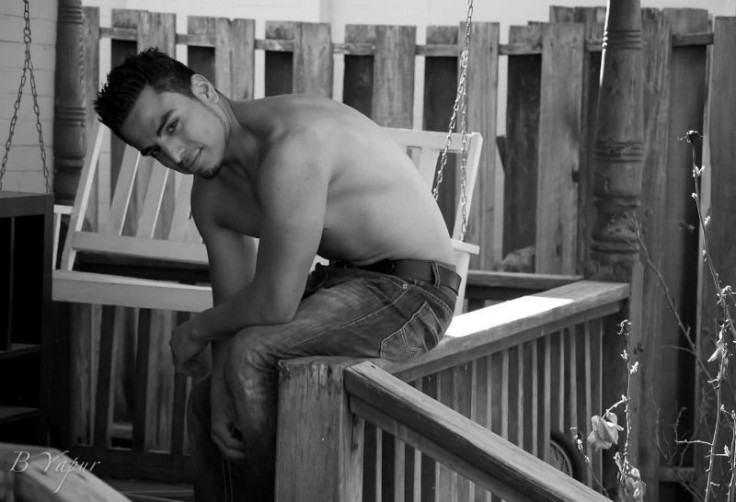 An impressive combination of physical fitness and an immense compassion for animals has secured professional fire performer Víctor Iván Barragán the top honors in PETA's 2015 Sexiest Vegan Next Door contest. Barragán, who beat out contestants from across the U.S., will enjoy a free vacation for two to Maui, Hawaii, courtesy of Humane Travel. Twenty-seven-year-old Barragán, who moved to Utah from Mexico 15 years ago, is committed to spreading the word about healthy, humane vegan meals. He's hard at work on a vegan cookbook and will soon debut his own series of vegan cooking videos, which he produces in English, Spanish, and American Sign Language.
In addition to his demanding work as a fire performer, Barragán also enjoys Latin dancing, breakdancing, and calisthenics—and he happily answers questions from people at the gym who spot him working out hard in his vegan T-shirts and want to know more about plant-fueled athleticism. "Victor's boundless energy for helping others see how vegan meals can transform personal health makes him number one on our list," says PETA Executive Vice President Tracy Reiman. "PETA encourages people who are impressed by our sexy vegans' vitality and passion for helping animals to try going vegan for themselves."
Competitive bikini fitness model plus sports medicine physician Dr. Harriet Davis of Charlotte, North Carolina snagged the female title. PETA—whose motto reads, in part, that "animals are not ours to eat"—selected the winners based on several factors, including vote count. See the full contest details here.
© 2023 Latin Times. All rights reserved. Do not reproduce without permission.