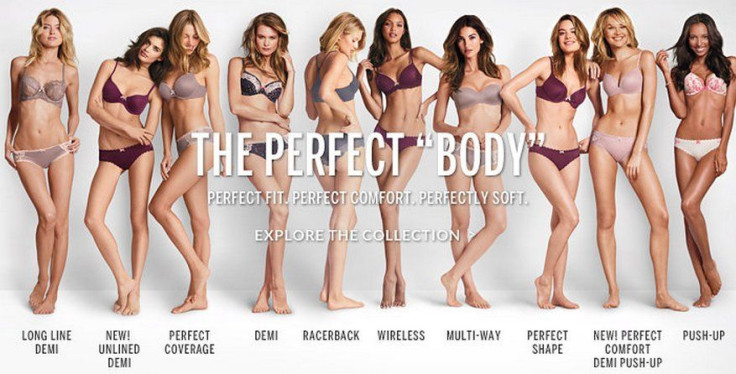 Last week, lingerie brand Victoria's Secret launched a controversial campaign they called 'The Perfect Body' which of course showed their 'Angels' wearing their new "Body" line (hence the campaign name). Such campaign caused outrage for showing women as being perfect only by standards of extra thin and tall models, which are far from reality. Many different outlets are outraged by the brand's presentation of "normal" or "perfect" following a stereotype that is almost unreachable for young women, if not impossible. That is, unless they recur to unhealthy lifestyles in addition to Photoshop.
Change.org created a petition where they asked the brand to "Apologize and amend for irresponsible marketing" that has already gathered over 21 thousand signatures. The first segment of the letter people are signing reads as follows: "We would like Victoria's Secret to apologize and take responsibility for the unhealthy and damaging message that their wording 'The Perfect 'Body'' sends out to society about women's bodies and how they should be judged. These words are featured in your new advertising campaign for your range of bras Body."
Additionally, JD Williams clothing line, which specializes in plus-sized apparel for women, seized the opportunity and created a campaign called #PerfectlyImperfect in an effort to celebrate women of all shapes and sizes (from a size 10 to a 16), showing their models looking gorgeous in their underwear. JD Williams spokesperson, Ed Williams said, "We have the responsibility as a minority brand to represent a positive image of our clients…"
In response to the backlash, Victoria's Secret renamed their campaign "A Body For Every Body", but continued to show the same exact models, and all we see in that image is a single type of body. We're unsure as to how the new name fixes the initial problem.
© 2023 Latin Times. All rights reserved. Do not reproduce without permission.