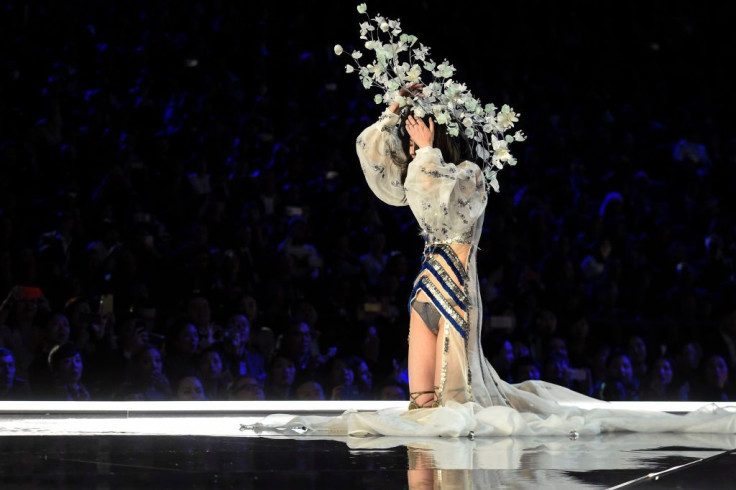 The 22nd edition of the popular Victoria's Secret Fashion Show was held in Shanghai, China, being the first time that the lingerie brand makes the show in Asia. A total of the 55 most spectacular and A-listed models in the world paraded wearing custom made outfits with dazzling, unique and super expensive designs.
Among the ladies was 28-year-old Chinese model, Ming Xi, who immediately became a headliner after suffering an embarrassing moment on the catwalk. The model - that was happier than ever because the fashion show was held in her country, shocked all the spectators when the outfit of her first pass got tangled in her heel and made her fall.
Immediately, the reaction of the audience was astonishment, however Ming Xi, as every professional, kept smiling and tried to recover. After a few seconds on her kneels and trying to put back in place her heavy wings, she resorted to the help of her fellow model, Gizele Oliveira, to continue with grace. At all times the attendees remained animated and paying attention to the model. When everyone noticed that she had emerged unscathed from the painful fall immediately gave her applause, cheers and ovations.
The model took to her Instagram account to addressed her mishap. "As many of you may already know, I fell during my 5th year walking at the Victoria's Secret show yesterday. It was no doubt one of the hardest moments I have ever had to go through in my career, especially since the show was taking place in my hometown, in front of my mother's and my people's eyes," wrote Ming.
"However, the support I received from everyone yesterday was incredible and I am truly grateful to everyone who was there for me. @ed_razek Thank you for your supportive words and your continuous support throughout these 7 years. @giizeleoliveira Thank you for helping me up after the fall, it was a very selfless and loving act from you. Thank you to all the girls who rushed to comfort me at backstage after what had happened, you are all family to me. Lastly thank you to everyone who sent and left me supportive messages. I will pick myself up from where I fell, and I will keep going in order to repay all the support you all have given me!"
Ed Razek, the senior creative at Victoria's Secret, also shared the moment writing: "On a night of great beauty and so many extraordinary moments, this may well be the most important. Ming fell. Gizele stopped, helped her up, and waited for Ming to hit her end of runway pose. Ming, there is no shame in falling. But there is great triumph in rising and finishing the journey. Gizele, your simple eloquent gesture is being seen around the world. It is said you are never taller than when you bend down to help someone in need. I am so incredibly proud of you both. You represent the best of what we all strive to be."
Watch the video and photos of the moment below: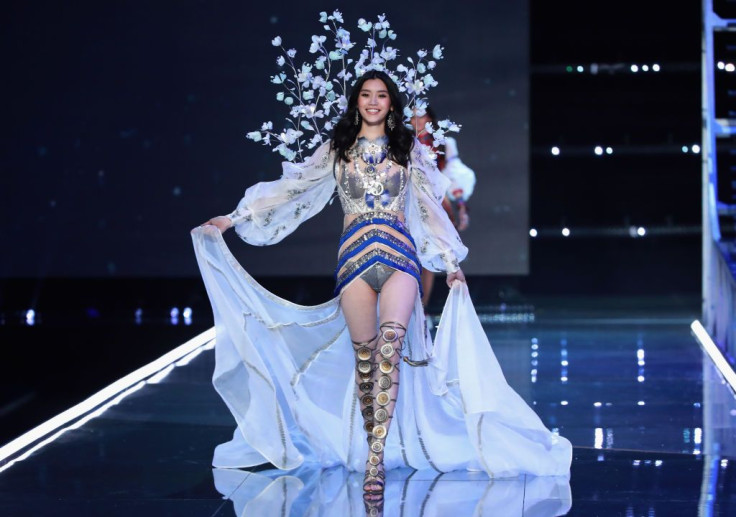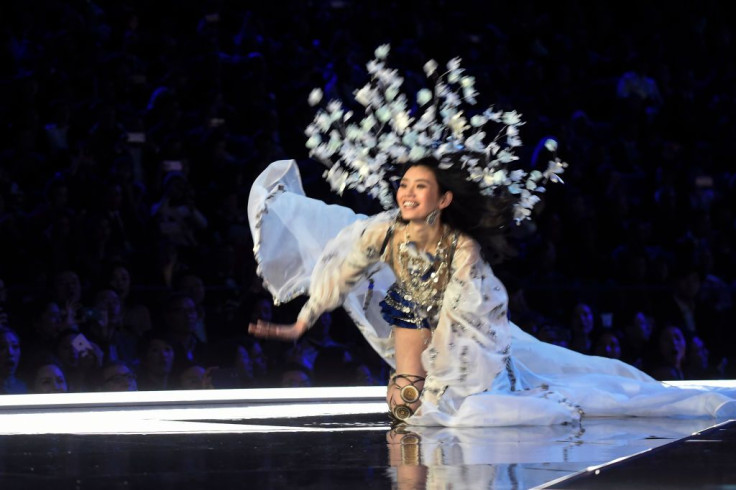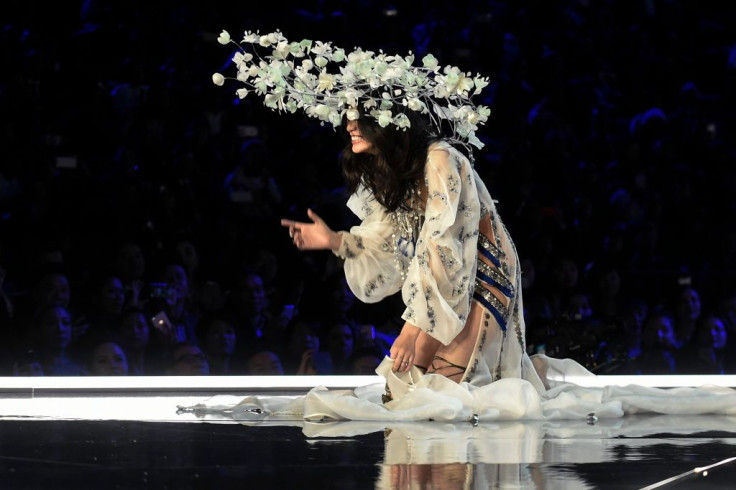 © 2023 Latin Times. All rights reserved. Do not reproduce without permission.