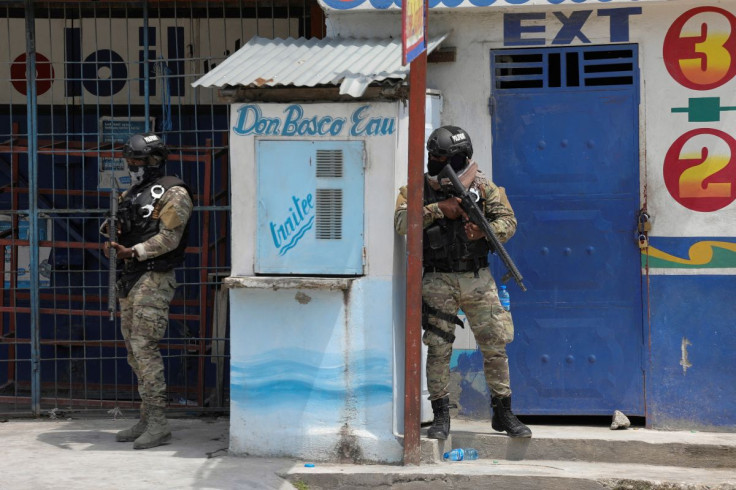 Five men suspected to be gang members were killed and then set on fire Tuesday by an angry crowd in Haiti where vigilante killings are on the rise.
According to people in the crowd, the victims were brought out alive from Jalousie outside Port-au-Prince and then killed, reported the Associated Press.
While most of the dead bodies were left along the road that leads to the house of former President Jovenel Moïse, who was assassinated two years ago, a fifth body was left near a police station in suburb of Petionville.
Jean Marc Étienne witnessed it while sitting in a park in front of the station, and said that it's "horrible for them to be killed in front of the eyes of the police."
The witness added that it shows that nobody is safe, that "anybody can be killed."
Since last week, at least 18 people have been reported killed by crowds in Port-au-Prince and nearby areas. But videos and photos shared on social media suggest that the number is higher, according to ABC News.
The photos mostly showed crowds pelting men with rocks and setting fire to tyres soaked in gasoline that were placed around or over the bodies.
These killings come as some people in Haiti say that they are angry and also tired over the rise in gang violence in the country. The United Nations noted a 20% rise in killings from January to March end, compared with 2022's last quarter.
More than 130,000 people of Haiti have fled their communities where gangs just break into homes, set people on fire and kill those in territories that are held by rival gangs.
Prime Minister Ariel Henry on Monday condemned the vigilante killings in Haiti and told people to "calm down."
Meanwhile, the United Nations High Commissioner for Human Rights has said that lawlessness in Haiti amounts to a "human rights emergency," as per Al Jazeera.
Volker Turk was speaking via video during a UN Security Council session on Wednesday. He said that Haiti is "dangling over an abyss," and noted that there is an "immediate need to support Haiti's institutions." This can be done by deploying a "specialized and human rights-compliant support force," which is time-bound, with "a comprehensive action plan."
© 2023 Latin Times. All rights reserved. Do not reproduce without permission.