Following the arrest of ex-president Jacob Zuma, the military was deployed to bolster law enforcement to suppress the turmoil that has seized KwaZulu-Natal and Johannesburg in the past few days.
Reports have surfaced that pro-Zuma protesters blocked the roads, while criminals added to the mayhem by robbing stores.
Over 60 individuals have been detained, BBC reports. Protesters came with clubs and marched through Johannesburg's central district on Sunday.
About 300 individuals had barricaded a road in Johannesburg the night before where buildings and automobiles were seen on fire.
Jay Naicker, a spokesperson for the KwaZulu-Natal police, said that looting had also occurred in eThekwini, with nine individuals had been detained. "We saw a lot of criminals or opportunistic individuals trying to enrich themselves during this period," Naicker said.
In Alexandra, South Africa's commercial capital, over 800 individuals were also involved in an incident wherein a police officer was shot while two others were injured.
According to police Major General Mathapelo Peters, hundreds of people torched businesses in Bramley neighborhoods. Peters even told Reuters that the body of a 40-year-old man was discovered in a burned business, and authorities are probing the incident.
The N3 motorway between Johannesburg and Durban, KwaZulu-coastal Natal's metropolis, was closed for several hours, including a portion south of the Estcourt jail, where Zuma is being detained.
Officers said they are beefing up capacity and cautioned Zuma supporters against instigating violence online, warning that they may face criminal penalties.
On Sunday, President Cyril Ramaphosa urged citizens to express themselves "in peaceful protest" and avoid those that threaten lives and hurt businesses.
Police reported 219 arrests, as thieves take advantage of public outrage on Zuma's imprisonment to loot and wreck property.
Zuma, 79, was jailed for violating a constitutional court order to testify at a high-level corruption probe during his nine years in government, which ended in 2018.
The turmoil in both provinces escalated as Zuma contested his 15-month prison sentence in the country's top court.
Zuma submitted a claim on June 2, only days after the court ordered him to turn himself into police and begin serving his sentence. Zuma's application is being heard online since he remains in custody after surrendering to authorities on Wednesday night, July 7.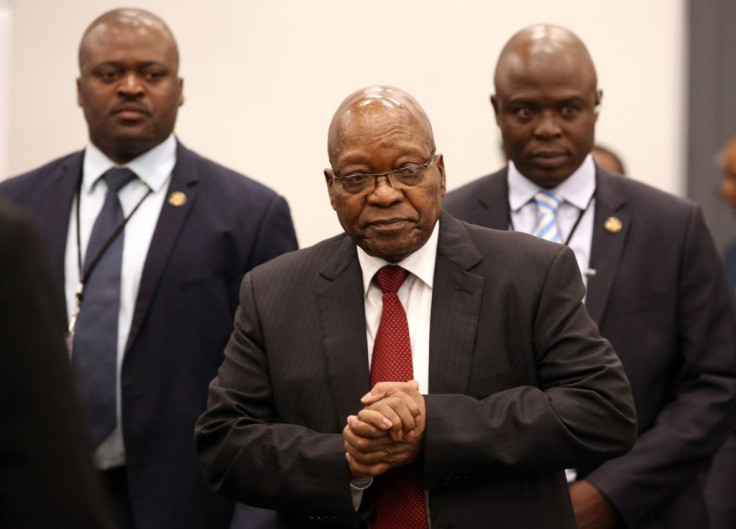 © 2023 Latin Times. All rights reserved. Do not reproduce without permission.