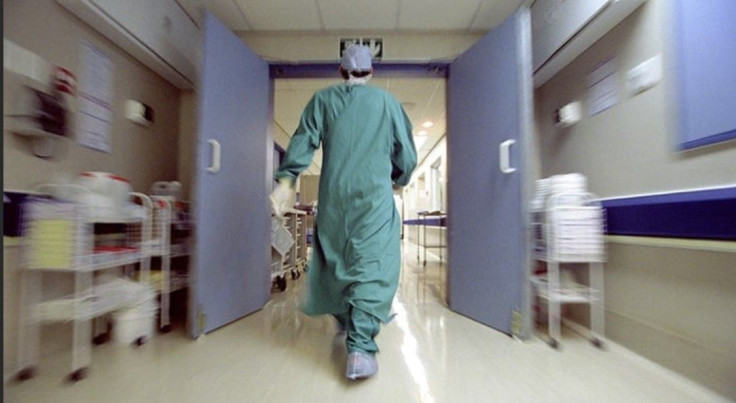 Russian Journalist Yelena Milashina Brutally Attacked in Chechnya by Masked Assailants
Well-known investigative journalist Yelena Milashina endured a severe assault by unidentified individuals shortly after arriving in the Russian republic of Chechnya.
The incident involved her being forcibly removed from a vehicle, subjected to strikes with plastic pipes, and having her head shaved while being doused in green dye, all in close proximity to the airport.
Milashina, who had previously received death threats from Chechnya's infamous leader, Ramzan Kadyrov, was accompanied by lawyer Alexander Nemov, who also sustained injuries.
Their purpose in visiting Chechnya was to attend the court hearing of Zarema Musayeva, a mother of three exiled critics of Kadyrov, who was handed a highly criticized prison sentence of five and a half years on politically motivated charges.
Chechnya, under the control of Ramzan Kadyrov since 2007, has been marked by numerous allegations of extrajudicial killings, abductions, and torture, with Kadyrov being a staunch supporter of Vladimir Putin and an advocate for the war in Ukraine, BBC reported.
According to the journalist and lawyer, their vehicle was ambushed by a group of at least 10 masked assailants in three cars shortly after leaving the airport. They suspect that the attackers may have been waiting for them inside the airport premises.
"It was a classic kidnapping," Yelena Milashina told a Chechen human rights official in a hospital in Grozny.
"They pinned me down then threw our driver out of his car, climbed in, bent our heads down, tied my hands, forced me to my knees and put a gun to my head."
"They threw us on the side of the road and started kicking us in the face, all over the body... they stabbed me in the leg," Nemov was quoted as telling the Russian bar association.
Later, Milashina recounted that they were subsequently forcibly taken to a ravine, where the assailants initiated a brutal assault using plastic polypropylene pipes. They demanded access to their mobile phones, insisting that they unlock them. Milashina shared that her password was too intricate to input accurately while enduring the relentless beating.
"They didn't understand, and by the time they did they had already shaved me and poured green dye on me and I didn't see a thing," she told Sergei Babinets of the rights group Crew against Torture.
The green dye used during the attack, while known for its antiseptic properties, has also been employed in previous assaults on dissenters in Russia, including prominent figures like Alexei Navalny.
As a result of the assault, Milashina sustained a brain injury, and initially, it was believed that she had three broken fingers, although subsequent medical examinations indicated that her fingers remained intact.
Alexander Nemov, accompanying Milashina, also endured severe injuries, with an image shared by the organization Crew Against Torture revealing a stab wound on his leg. Milashina remarked that the polypropylene pipes used in the attack were excruciatingly painful and commonly employed on detainees.
In response to the incident, the Kremlin acknowledged the gravity of the attack and emphasized the need for a thorough investigation.
However, Memorial, a human rights group banned in Russia, asserted that there was no doubt about the coordination between the authorities in Moscow and Grozny, suggesting a united front in their actions.
Milashina fled Russia for some time in February 2022 after Kadyrov had called her a terrorist, saying, "We have always eliminated terrorists and their accomplices". She was attacked in 2020 alongside another lawyer, Marina Dubrovina.
Milashina's investigative journalism, which exposed human rights violations in Chechnya, aligned with the work of two women who tragically lost their lives for similar endeavors in the region.
In 2006, Anna Politkovskaya, Milashina's colleague at Novaya Gazeta, was murdered in Moscow, while Natalia Estemirova, a close friend and activist, was abducted and later shot in Grozny.
In a recent interview with the BBC's Ukrainecast, Milashina candidly acknowledged her awareness of the potential danger posed by Ramzan Kadyrov and his associates, expressing the belief that they could easily carry out the death threats they had issued.
"I'm kind of getting used to it because, several times almost every year, Kadyrov is passing threats to my address or the address of journalists of Novaya Gazeta... He behaves like [he's] the owner of the Chechnya region."
Amnesty International condemned what it called "this cowardly assault" and urged the Russian authorities to "swiftly bring the perpetrators to justice and ensure the safety of those who seek truth and justice."
It was "deeply worrying that this incident is part of a disturbing pattern of attacks on journalists and collaborators of Novaya Gazeta," a senior official at the Council of Europe, a major human rights watchdog, said.
The official, Dunja Mijatovic, urged the council's member states to "demand accountability and stand by journalists in the Russian Federation."
© 2023 Latin Times. All rights reserved. Do not reproduce without permission.