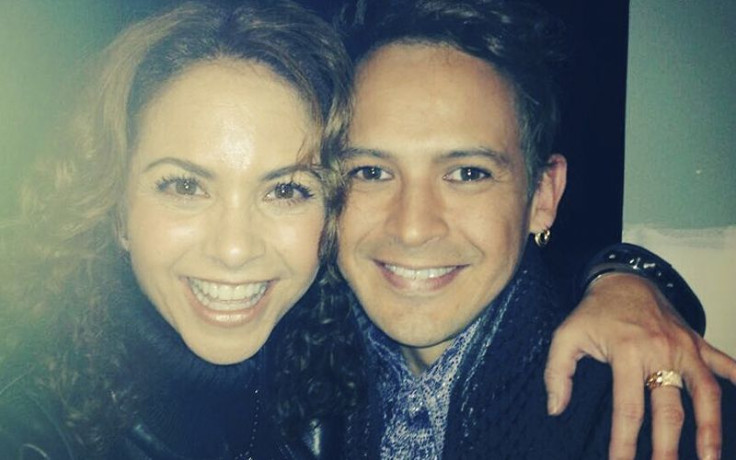 Alejandro "Jano" Fuentes lost his life after being shot three times in the head outside of his workplace. The former "La Voz México" Season 1 contestant had been in critical condition since the attack and died on Saturday, June 18. Fuentes was celebrating his 45th birthday at the time of the incident. Lucero was his coach during his stint on the reality show. "Thank you for all the shared moments and memories dear Jano," she wrote on Twitter. "You will be missed a lot."
Litzy, star of Telemundo series "Señora Acero," also took to social media to express her condolences. "You, my friend Jano Fuentes, were an unmatched person with unique and special talent," she wrote on Instagram. "My heart is broke. I send you the biggest hug wherever you are. I will never forget your spectacular voice and above all how incredible you were with me. I had the honor of sharing the stage with you on 'Regina' and it was great, but being able to share conversations and laughter was the most beautiful. Rest in peace Janito. All my love to you and your family. I will always hold you in my heart and prayers forever."
NBC Chicago initially reported that Jano was in his car when a man walked up and ordered him to get out, when Fuentes refused the gunman shot him three times. The unidentified man fled the scene in a car that was a short distance away.
"It's so difficult. We love Jano. Everyone who knows him. We love him and everybody is concerned about it," said Anacelly Nava, Fuentes' friend, according to ABC7 Chicago. ""You can see inside a waiting room full of people who want to see him. He's a beautiful person, he's a loving person, and hopefully he stays with us."
Fuentes runs a school for young performers in the city of Chicago called Tras Bambalinas. Miguel Sanchez, a close friend of Fuentes told NBC5: "We are feeling confused and we have no explanation why all these things are happening. We are very sad because it's something you don't expect to happen to your close friends." Although they do not know who did this Sanchez added, "It wasn't random. This guy, they were waiting for him. They were waiting for him to come out of the school."
CELEBRITIES REACT TO JANO'S DEATH
© 2023 Latin Times. All rights reserved. Do not reproduce without permission.