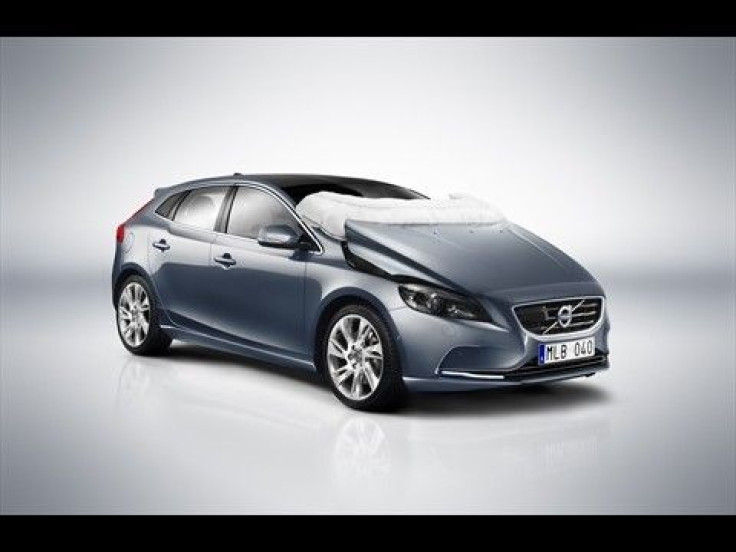 Volvo, the leading automotive innovator in vehicle safety, introduces the Pedestrian Detection system, an all-new system designed to save the lives of careless jaywalkers.
According to statistics gathered by Volvo, pedestrians account for 25 percent of traffic fatalities in China, 14 percent in Europe, and 12 percent in the United States. What's more, these fatalities only make up a fraction of a larger number of victims injured from pedestrian-car incidents. Studies by Volvo revealed that the cause of most serious head injuries involve impacts against the hard structure under the bonnet panel, the lower edge of a windscreen, and the A-pillars.
Addressing all the critical points, the Volvo Pedestrian Detection system features an array of sensors, seven in total, situated on the front bumpers to anticipate the moment of pedestrian impact. Sensors then trigger Volvo's party piece, the industry's first external airbag system, which is located below the engine cover and ahead of the base of the windshield, which deploys and expands across the bottom of the windscreen and along the A-pillar sides. The engine cover will also blow off its hinges to lift up away from the hard engine underneath. By doing so, Volvo benefits from the inherent impact absorption properties found in the engine cover as well as a raked approach angle that will lessen the severity of the impact.
Finally, further improving upon the effectiveness of Volvo's latest safety device, a parallel functioning full-auto brake system will be featured as well, preemptively and automatically activating the brakes when an impending impact is detected. Because Volvo determined that the majority of pedestrian accidents occur at speeds lower than 30 mph, the Pedestrian Detection system is only active at a range between 12 mph to 30 mph.
Volvo's latest safety device debut in the upcoming 2013 Volvo V40 wagon. Check out the video below to learn more about how it works!