A vintage warbird that was participating in an air show crash-landed into a packed Florida beach as terrified swimmers watched.
On Saturday afternoon, the World War II torpedo bomber, that was taking part in the Cocoa Beach Air Show made an emergency landing in the ocean near the Patrick Space Force Base, Florida, Today reported.
The single-engine TBM Avenger made a smooth landing in the shallow water south of Cocoa Beach. A video shot by a bystander shows the plane descending into the water gradually, in a controlled manner, before careening the warbird to a halt in the water. The place landed a mere 20 feet from the shore.
Nobody was injured in the incident and the pilot refused any medical treatment, Brevard County Fire Rescue officials told Florida Today.
Melanie Schrader of Eau Gallie captured the video and said she started filming the landing when she saw the aircraft because she assumed that the pilot was going to fly low. "He was sputtering down the beach and I was like, 'oh he doesn't sound good and I just started filming," Schrader said.
"It looked like (the pilot) pulled up at the last moment and avoided any spectators, there were loads of people on the water, and then I saw him on top of the plane. It looked like he was OK," she added.
The Cocoa Beach Air Show officials said in a statement that the TBM Avenger that was performing in the air show had a mechanical issue. It added the pilot was able to safely land the plane on the shore without any casualties. The pilot was not identified by the officials.
The TBM Avenger, a torpedo bomber used by the United States Navy during WWII, underwent significant reconstruction before being returned to flight last year, according to the Cocoa Beach Air Show website.
The plane was used as a US Forestry Service fire bomber in Davis, California between 1956 to 1964 after it was retired from US Navy service. According to the Valiant Air Command website, the war aircraft was also used as a Georgia Forestry Commission fire bomber.
After an 18-yearlong restoration, the 1945 TBM had returned to flight in January 2020. According to the Aviationist, During WWII, the aircraft became popular in the Pacific for battles such as Midway and the destruction of the Japanese battleships Yamato and Mushashi. The Former US President George H.W. Bush had also piloted the Avenger, and he also survived a crash in his TBM Avenger during WWII.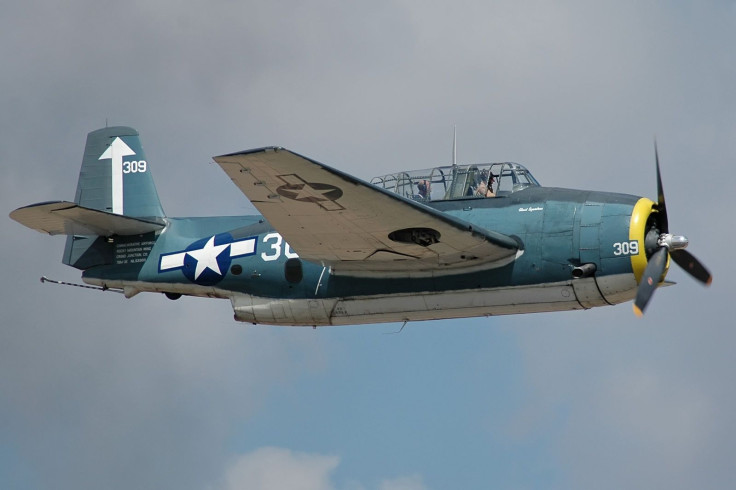 © 2023 Latin Times. All rights reserved. Do not reproduce without permission.