Just when it appeared the Golden State Warriors had done damage control, the actual video of Draymond Green punching Jordan Poole comes out.
The video was shown off by TMZ, a violent punch done by Green on Poole while the Dubs were in practice.
In the clip, it appeared Green was walking away from Poole with the latter seemingly uttering something as he looked towards the veteran's way.
At some point, Green went back walking towards Poole and the celebrated chest bump happened. When Poole shoved the four-time champion, Green responded with a vicious punch that knocked Poole to the ground.
While most knew about it from reports, no one imagined it was this violent. The 32-year-old appeared to unleash a "Superman" punch kind of attack and had to be separated by several personnel.
Hence, the Warriors appear to be back to square one, possibly worse. Green is getting unsurprising attention and criticism for his actions – something that is no longer new considering his demeanor.
Looking ahead and despite the Dubs claiming all is well, it would be hard to see Poole still wanting to be in Golden State with Green around.
It may also be a cause for concern for the Warriors, a team expected to try and win back-to-back NBA titles.
For now, Warriors'management is more concerned about wanting to know who leaked the video. While the perpetrator may be caught, the fact remains that this sours some internal relationships for the Dubs.
But even if the person who leaked the video is caught, it won't change the fact that Green is placed in a bad light. Someone will take the fall.
Poole could be pointed as the instigator – assuming that the Dubs can find out what sparked the altercation. But looking ahead, it seems imminent that the Warriors need to make a stand – stick with Green or Poole – especially after the 2022-23 season.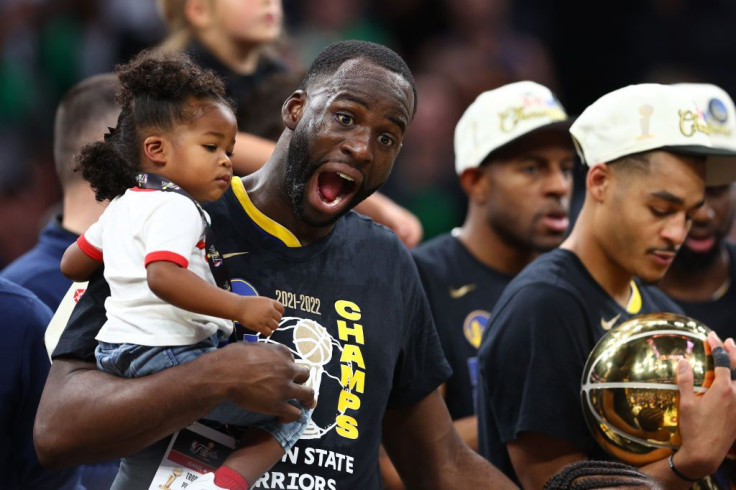 © 2023 Latin Times. All rights reserved. Do not reproduce without permission.