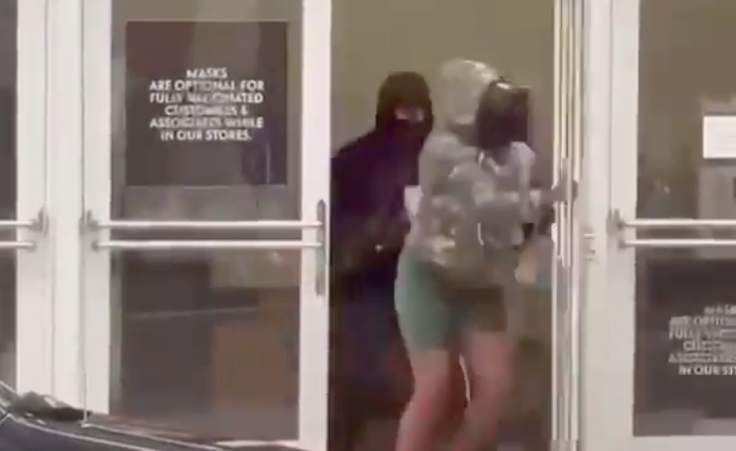 A coordinated group of thieves stormed into a Neiman Marcus store in San Francisco's Union Square late Monday, before proceeding to smash display cases and loot a vast amount worth of high-end merchandise in the second case of grand larceny involving the luxury retailer in the Bay Area this year.
The brazen act of theft was witnessed by both shoppers and sales staff around 5:49 p.m. on Monday, just as the Neiman Marcus store located at 150 Stockton Street in Union Square was about to close for the day, ABC7 reported. Parts of the emboldened broad daylight robbery were filmed by bystanders.
In a video obtained by the local media, a group of masked individuals can be seen hurriedly fleeing the scene with handfuls of handbags in tow, before boarding an unmarked vehicle and driving away.
A witness said that the Neiman Marcus' sales associates had to quickly usher their customers to the back of the store for their safety, fearing the incident may turn violent as shattered glass littered the department store's floor.
"The safety and welfare of our associates and customers is our top priority, and we're relieved to report that no one was harmed in the incident. We're cooperating with the San Francisco Police Department in their investigation," a Neiman Marcus representative told Fox News.
Just this May 19, at the Neiman Marcus inside the Stanford Shopping Center in Palo Alto, at least 43 luxury handbags worth some US$150,000 in total were ransacked by at least 10 unidentified suspects. The group fled the scene on a white Ford Mustang, a dark blue Infiniti four-door sedan, and a white Infiniti four-door sedan.
In another incident, Authorities reported that a group of burglars took off with some 36 handbags worth more than $100,000 in total, at around 5:30 in the afternoon June 7, at a mall in 180 El Camino Real, approximately 30 miles south of downtown San Francisco, Latin Times reported.
The large gang reportedly suddenly stormed into the store en masse, to the surprise of sales personnel who were left flabergasted as the thieves started swiftly grabbing designer bags from shelves. CCTV footage shows the group immediately fleeing the scene after the shakedown.
Saks Fifth Avenue in Union Square was also reportedly burglarized on May 18, CBS San Francisco wrote.
Security said they witnessed about six suspects snatch pieces of merchandise worth $90,000 from the store before departing. The thieves were picked up by two separate vehicles that were parked on Powell Street.
Authorities have yet to ascertain if the three cases of grand theft near the San Francisco area are related or have been perpetrated by the same group of suspects.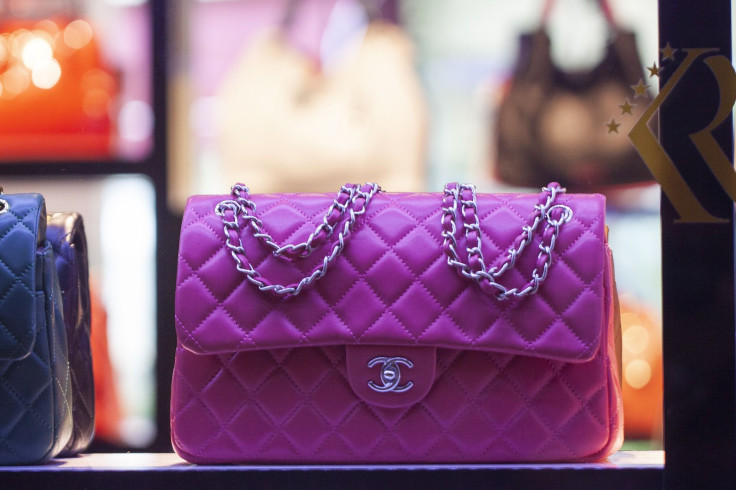 © 2023 Latin Times. All rights reserved. Do not reproduce without permission.