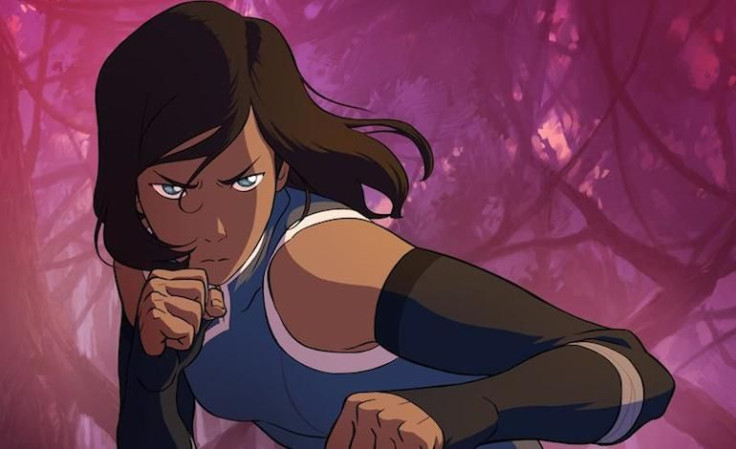 This coming Friday, Oct. 17, Nickelodeon will stream a brand new episode of "The Legend of Korra." Fans are eagerly anticipating episode three, "The Coronation," as the last episode ended with a major cliff hanger. Episode two titled "Korra Alone" left us wanting more as we got to see a familiar face from "Avatar: The Last Airbender."
After a battle with herself Korra wakes to find herself in a cave with non-other than the legend herself, Toph! The episode ends with Korra surprisingly acknowledging Toph. We are sure to learn more about her life as an adult in the new episode "The Coronation."
In a sneak peek clip by Nick we also know that the third episode of season four of "LOK" will take us back to the present and to Republic City for Prince Wu's coronation. In the clip, we see the prince bragging to Mako about the lavish features coming to the celebration. He also talks about not really having to do much of anything as ruler because he will be surrounded by experienced advisors. Check out the clip below:
"The Legend of Korra" Book Four, episode three "The Coronation" will stream Friday Oct. 17 on Nick.com. There are a few other ways to catch the episode too. You can watch from the Nick app for Android and iOS. You can also purchase the episode from iTunes, Xbox Video, Google Play and Amazon Instant Video. Hulu Plus subscribers will be able to watch via the streaming service but be advised Hulu is a bit behind and the new episode may not be available right away.
© 2023 Latin Times. All rights reserved. Do not reproduce without permission.