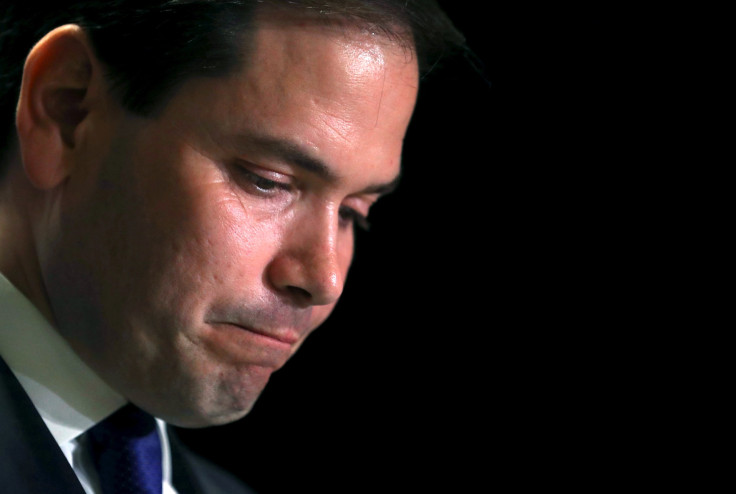 Florida Sen. Marco Rubio gave a defiant concession speech on Tuesday night as he tried to dissect the death of the conservative establishment that he hoped to lead. He was interrupted by hecklers who cheered for Texas Sen. Ted Cruz. He criticized the populism and fearmongering of Trump, indirectly. He thanked his volunteers and acknowledged that his campaign was over.
"I chose a different route and I'm proud of that," Rubio said. "While this may not have been the year for a hopeful and optimistic message about our future, I remain hopeful and optimistic about America."
Without naming Trump, Rubio took jabs at his campaign style. But he also called for unity in the Republican Party. But he hinted that he wants someone besides Trump to win the nomination.
"I ask the American people, do not give into the fear," he said. We are the descendants of immigrants and exiles."
Here's a partial video of the Marco Rubio concession speech:
© 2023 Latin Times. All rights reserved. Do not reproduce without permission.