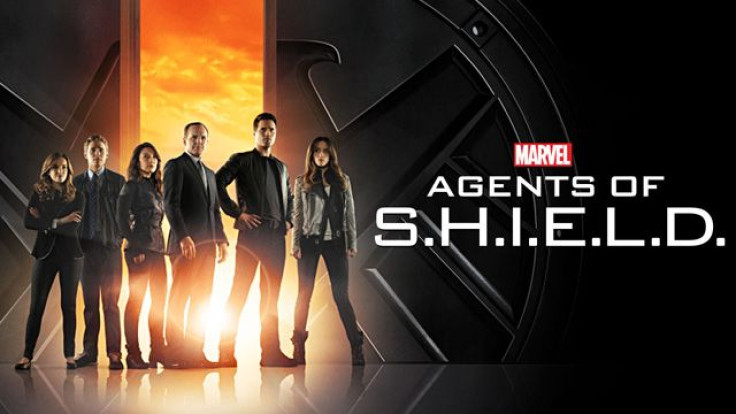 Tonight "Marvel's Agents of S.H.I.E.L.D." returns from its winter long hiatus and we cannot wait to see what goes down! Thanks to ABC we at least know some tidbits thanks to the sneak peek clips they released. And the promo trailers of course. Fair warning if you have not been keeping up with the show stop reading now as this article contains spoilers.
In the most recent sneak peek preview, Coulson (Clark Gregg) and May (Ming-Na Wen) get a shocking surprise while en route to deliver Bakshi (Simon Kassianides) to General Talbot (Adrian Pasdar). In the second sneak peek clip the team begins to fight amongst themselves in the wake of the discovery of Inhumans, and Skye's (Chloe Bennet) new abilities begin to manifest.
According to Superhero Hype's website the midseason premiere, titled "Aftershocks," is officially described as follows:
"After discovering an alien city with ties to his resurrection, Coulson and his team destroyed it before the forces of Hydra could claim its secrets, eliminating the villainous Whitehall in the process. But new threats to the world have arisen, including Skye's father, Cal, who now seeks retribution against Coulson for stealing his revenge against Whitehall; a disturbing alliance between former S.H.I.E.L.D. agent Ward and Agent 33; the enigmatic Raina, who struggles with her transformation into something inhuman by the alien Obelisk and seeks vengeance; and Skye, who developed mysterious new powers from the Obelisk but whose lack of experience with her new abilities may threaten the safety of those she loves. Meanwhile, Bobbi and Mack begin the next phase of a plan which seems to have grave repercussions for Coulson and his team, who are unaware that there's another mysterious force moving against them. And as Hunter is forced to make the biggest choice of his life, Coulson will find his mission threatened by this shocking endgame."
There are a couple of ways to watch "Marvel's Agents of S.H.I.E.L.D." tonight! The first is to tune in live on ABC at 9:00 p.m.. ET. But if for some reason you can't watch on TV, ABC will stream it for free via their website with limited commercial interruptions the day after. Another option is to watch the episode live on your computer via ABC's website here! This service is available based on your location and if you qualify you have access to the episode during its air time and can watch live. A third option is to download ABC's mobile app, Watch ABC, for iOS and Android and watch on the go.
You can also purchase the episode for about $2 from iTunes, Google Play, Xbox Video, Amazon Instant Video and more. Or if you are a Hulu Plus subscriber you will have access to the video the day after it airs and can watch for free!
© 2023 Latin Times. All rights reserved. Do not reproduce without permission.