A 12-foot crocodile mauled a visitor in the Philippines after posing for a selfie. Nehemias Chipada, 68, photographed the reptile in a pool at a theme park in the Philippines, assuming it to be a life-like model.
Chipada, from the Misamis Oriental region, was celebrating his birthday with his family at the Amaya View amusement park in Cagayan de Oro City on Nov. 10 when he was attacked.
According to Yahoo! News, the crocodile lunged at Chipada as he stood holding his phone in his right hand, snatching his dangling left arm and pulling him into the water in front of his scared family.
Fortunately, Chipada released himself from the crocodile and fled with his limbs intact, taking one of the crocodile's teeth with him. Chipada is recovering from the attack in Northern Mindanao Medical Center, according to his daughter, and had surgery on his left arm.
In Amaya View's fenced-off Noah's Ark show, Chipada and his family members were posing and taking selfies with concrete reproductions of animals. According to Philippine News Agency, the 68-year-old thought the crocodile was one of the replicas and stepped close to it, tapping it on the head moments before the vicious assault.
Chipada's family said on Tuesday that they will no longer be filing charges against the resort's administration after the two parties struck an agreement.
The management of Amaya View has agreed to provide financial support to help Chipada pay for his medical needs.
"Our company nurse responded immediately; she administered first-aid as he was rushed to the nearest hospital. He is currently at the Northern Mindanao Medical Center where he had his operation and is now recovering in a suite room," Amaya View said in a statement posted on Facebook.
The park's administration stated that it will continue to pay all of Chipada's medical expenditures until he is fully recovered.
Officials from Amaya View further stated that this was the first incidence of its kind in the adventure park since it opened in 2017. According to the park's general manager, Peter Guibone, such instances were not expected because the crocodile's pit was walled and had warning signs of dangerous creatures inside.
In the Noah Ark enclosure, three crocodiles are kept separate from the exhibit's other animals, which include snakes, birds, tigers, peacocks, alpacas, and various agricultural animals.
The adventure park, a mountain resort overlooking Cagayan de Oro City's urban district, went on to say: "As a family-oriented resort, Amaya View takes the responsibility of ensuring our guests' safety with paramount importance, and we will continue to be dedicated to our vision and mission of providing safe, fun, and educational attractions and adventures for everyone.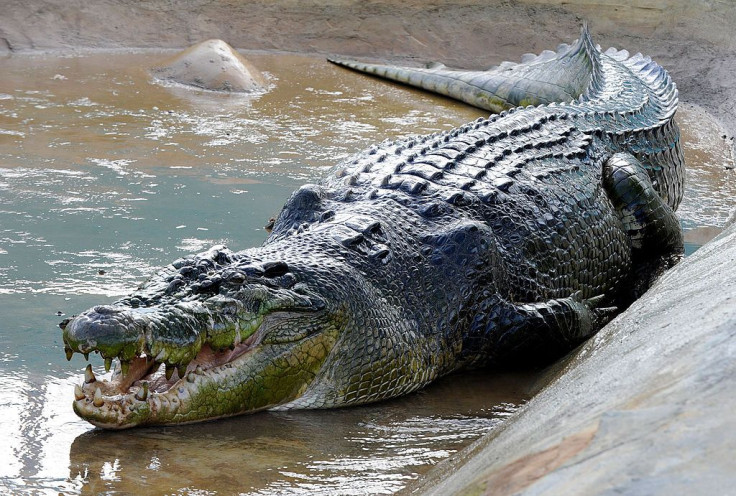 © 2023 Latin Times. All rights reserved. Do not reproduce without permission.