American health experts are warning BA.2, which is an emerging and highly contagious Covid Omicron variant, could soon lead to another upward trend in coronavirus cases in the US.
According to 5 Chicago, the BA.2 variant, which is also known as "stealth Omicron," is a more transmissible version of the Omicron variant. It has started growing in parts of America and is believed to be behind the increase in number of Covid cases in several nations.
Dr. Isaac Ghinai, medical director for lab-based surveillance at the Chicago Department of Public Health, said that BA.2 is part of Omicron, and that Omicron is a variant of concern, so "BA.2 is a variant of concern, same as BA.1 is a variant of concern." He said that people are looking very closely at whether or not "BA.2 needs to be classified separately and monitored separately."
Even though BA.2 is about 50% to 60% more transmissible than Omicron, it does not seem to be more severe, White House chief medical advisor Dr. Anthony Fauci said on Sunday on ABC's "This Week." Fauci said that the variant does have increased transmission capability, but when you look at the Covid cases, "they do not appear to be any more severe and they do not appear to evade immune responses either from vaccines or prior infections."
According to CNBC, health officials continue to stress coronavirus vaccines and boosters remain the best ways to avoid getting seriously ill due to the virus. In China and parts of Europe, the variant has already caused cases to increase. As for the US, it is estimated to account for about 25% or 30% of new cases. Fauci said that it could become America's most dominant variant. The expert said that he expects "an uptick in cases" due to BA.2, but not necessarily a massive surge like other variants have caused.
Similar views were expressed by Dr. Scott Gottlieb, a board member of Covid vaccine maker Pfizer, and US Surgeon General Vivek Murthy regarding BA.2. The variant could cause a new spike in cases, said Murthy. He also noted that America is in a better position now than it was in the previous two years, when Covid-19 "defined our lives." He said on Sunday that people should be prepared, and that "Covid hasn't gone away." He shared that people's "focus should be on preparation, not on panic."
Gottlieb also expects "some uptick" due to BA.2, but "not a big wave of infection." He thinks that people are "going to continue to see low levels of infection through the summer." But he added that before summer, "we're probably going to see some tick-up of infection like the Europeans are seeing right now, maybe not as pronounced."
On Saturday, the Centers for Disease Control and Prevention (CDC) reported more than 31,200 new Covid-19 cases. It included 958 deaths. The figures are significantly down from the beginning of 2022.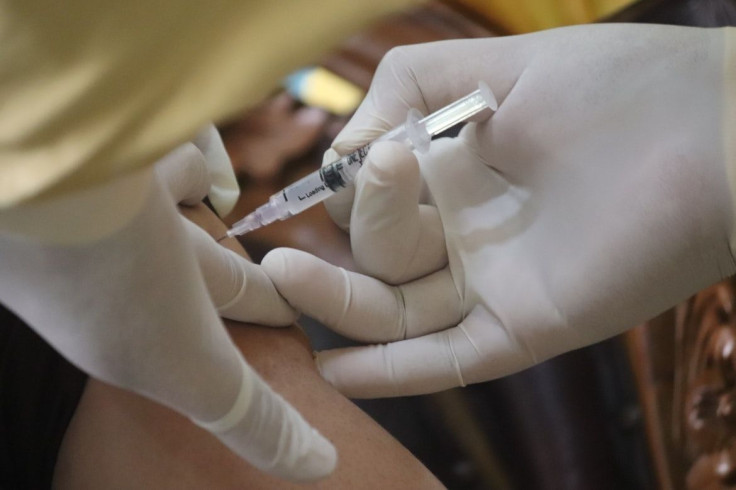 © 2023 Latin Times. All rights reserved. Do not reproduce without permission.