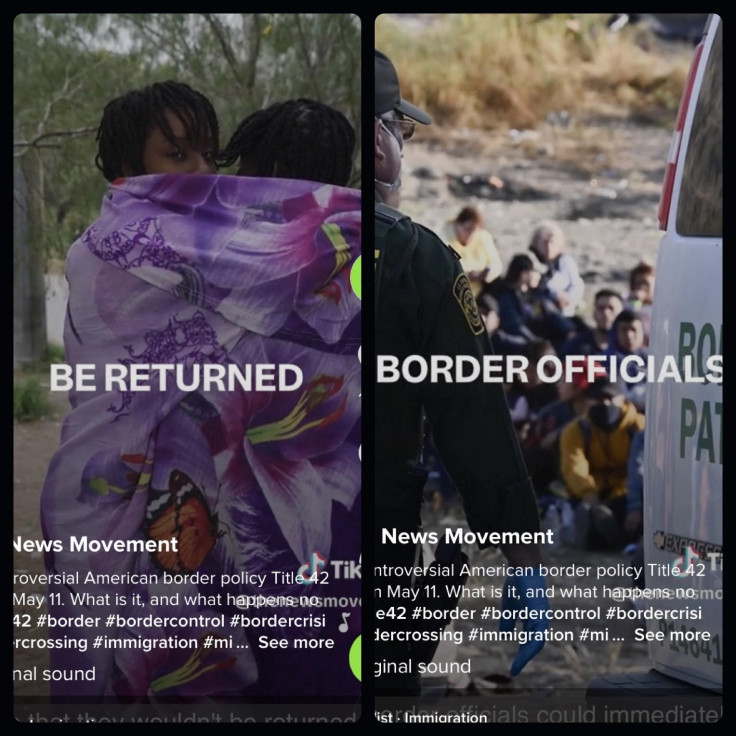 Title 42 is making headlines all over the world as migrants are traveling to seek asylum before it ends.
A Tik Tok video created by @thenewsmovement goes into a detailed but fast explanation on what exactly is Title 42 and what it is expected to come.
"The controversial American border policy Title 42 ends on May 11. What is it, and what happens now?", the 12.5k viewed video captioned.
This leaves many people with mixed emotions.
Comment Section:
"People still want to come to the US and most of us are trying to leave it 😂"
"I know their trying to leave bad situation but USA not any better most trying to leave here"
"Keep it in place. Don't let them just walk in.."
"I'm sorry for them but this country have enough issues we can't take care of anyone"
The amount of hate and racism migrants get is heartbreaking, why treat them like they are not humans?
© 2023 Latin Times. All rights reserved. Do not reproduce without permission.