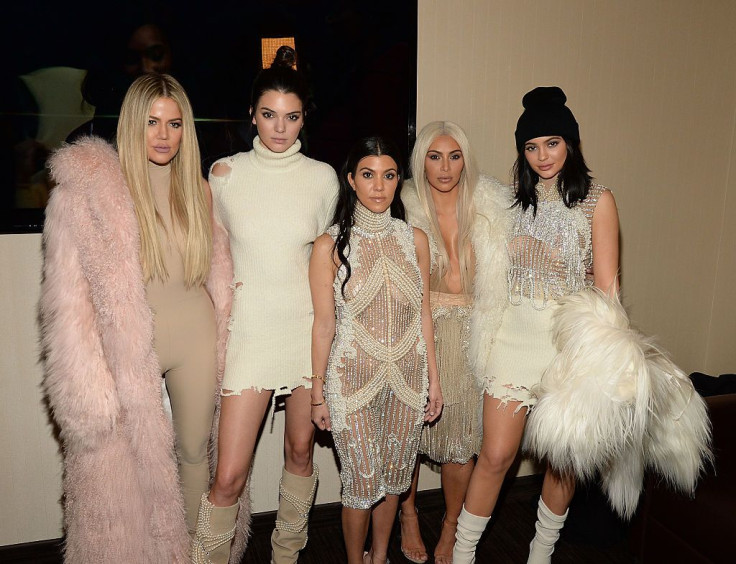 You either love them or hate them, but there is no denying the fact that the Kardashian-Jenners are immensely popular all across the globe. But with that come years of scandal, controversy and rumors of going under the knife to sport the physique that you see. From Kylie's plump lips to Kim's big buttocks, we bring you information on which member of the family has had the most plastic surgery:
1. Kylie Jenner
In 2017, the youngest of the Kardashian-Jenner brood revealed that after several years of being insecure with her "small lips", she had finally gotten lip injections. Kylie was apparently so insecure that she'd over line them to make them look fuller and that a boy had even said that he was surprised that she was a good kisser because of how small her lips were!
Fast forward to 2019, Kylie's confirmed the use of face fillers, but she's vehemently denied getting a butt implant and breast augmentations.
2. Kendall Jenner
Supermodel Kendall Jenner's been hounded by plastic surgery rumors since 2016! With accusations of her using lip fillers to having her nose done, Kendall's constantly denied the rumors thanking Kylie and her make-up techniques for her changing looks.
Kylie took "responsibility" for overlining Kendall's lips which apparently sparked the lip filler rumors - but because Kylie had initially denied the same rumors and later admitted to having them done - it's not hard to see why people are still skeptical as to whether or not Kendall's been under the knife.
3. Khloe Kardashian
When the Kardashians made their tv debut in 2007, there was no sugarcoating the fact that Khloe definitely looked different from the others. A bit fuller and taller than her siblings, she was often the victim of trolls who'd poke fun at her weight. Though she's shared that they've never hurt her, we can beg to differ as her current tv show and lifestyle is all about hitting the gym and staying in shape - which is probably what we can attribute her physical changes to.
Like her sisters, she's been accused of getting her face done and of getting a nose job - both of which she's denied repeatedly. Instead, she says that her slimmer nose and face are a result of contouring and that her body shape is the result of a healthy lifestyle and strict fitness regimine.
4. Kim Kardashian
Like most of her siblings, Kim's face and figure have come a long way since KUWTK first premiered. Over the years, she's only admitted to having fillers and botox done - but plastic surgery rumors that have plagued her include having a Brazilian bum life, a nose job, a boob job, liposuction, and a lifted hairline. The mother of three attributes her changing face and physique to, like her siblings, great make-up techniques and to working out. But then again, we hardly see her work out as much as Kourtney and Khloe - so it's harder to believe.
5. Kourtney Kardashian
The eldest Kardashian known for her healthy lifestyle which entails daily exercise and clean eating looks like she hasn't aged a bit - in fact, she's the Armenian version of Keeanu Reeves! It doesn't mean she hasn't gotten a little work done though. In an interview, she admitted to having a boob job done while she was still in college - a procedure that she deeply regrets. According to Kourtney, if she could go back in time - she wouldn't have had anything done as she feels that she was much cuter before.
6. Kris Jenner
Last but not the least, the Kardashian that's gotten the most work done is the clan's momager! Though she's denied having a nose job - telling people that the current nose she has is the one she was born with, there's no denying that Kris has a number of procedures done over the years. During an episode of KUWTK, she admitted to having her chin lifted. She's also admitted to getting breast implants, fillers, Botox, and a number of laser treatments.
So there you have it, the Kardashian who's had the most done is no other than the matriarch of the clan - Kris Jenner! This is based on what's been admitted to the public though - and it is up to change especially since the clan seems more open to having things done and tucked nowadays.
© 2023 Latin Times. All rights reserved. Do not reproduce without permission.