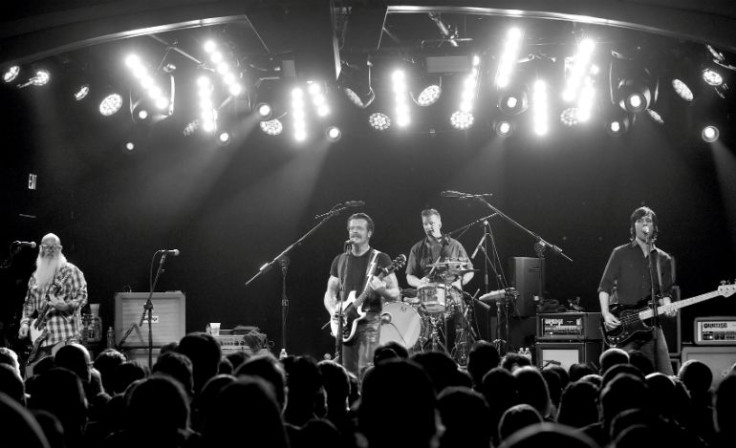 The terrorists attacks at the Bataclan concert hall was one of several coordinated violent acts that took place in Paris on Friday. It cannot yet be determined why ISIS chose an "Eagles of Death Metal" concert to unleash one of their bloody massacres, but more than 80 fans were killed during their concert on November 13th. Shortly after the event happened the band wrote on Facebook, "We are still currently trying to determine the safety and whereabouts of all our band and crew. Our thoughts are with all of the people involved in this tragic situation," learning that although the band members were unharmed, one of the group's merchandise-sellers, Nick Alexander from Colchester, was killed during the horrific event.
Following the shooting many people are still questioning, who are "Eagles of Death Metal?" Here is what you need to know about the band.
Eagles of Death Metal is an American rock band from Palm Desert, California that was formed in 1998.
The band is fronted by Queens of the Stone Age singer Josh Homme and his childhood friend Jesse Hughes.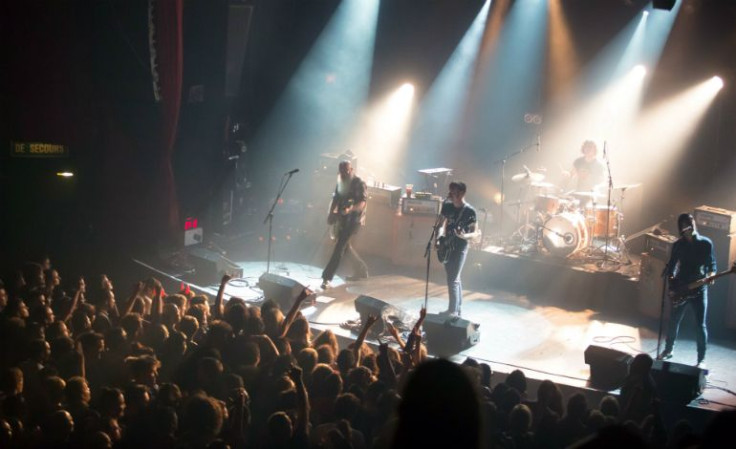 Despite their band name, Eagles of Death Metal are not a death metal band, their sound is a mix of blues rock and garage rock.
Several songs from the album "Peace, Love, Death Metal,"were used in American television commercials including those for Ask.com, Comcast, Payless ShoeSource, Nissan Motors, Budweiser, Pontiac Motors and Wendys.
On October 31st, the band appeared on the U.K. TV show "TFI Friday" and performed "Save a Prayer" with Duran Duran.
They released their fourth studio album, Zipper Down, last month.
While the band were on stage at Le Bataclan in Paris, France, on 13 November 2015, the audience was attacked by terrorists wielding automatic rifles, grenades and suicide vests. Homme, who rarely tours with the band, was not in Paris.
This was not the first time the band had played the Bataclan. According to this YouTube video, EoDM perform at the same venue in 2009.
At least 80 people were killed during the concert, including the band's merchandise manager named Nick Alexander, but the band members made it safely out of the venue.
The band is due to play in other European cities including Munich, Stockholm, Rome and Barcelona.
© 2023 Latin Times. All rights reserved. Do not reproduce without permission.