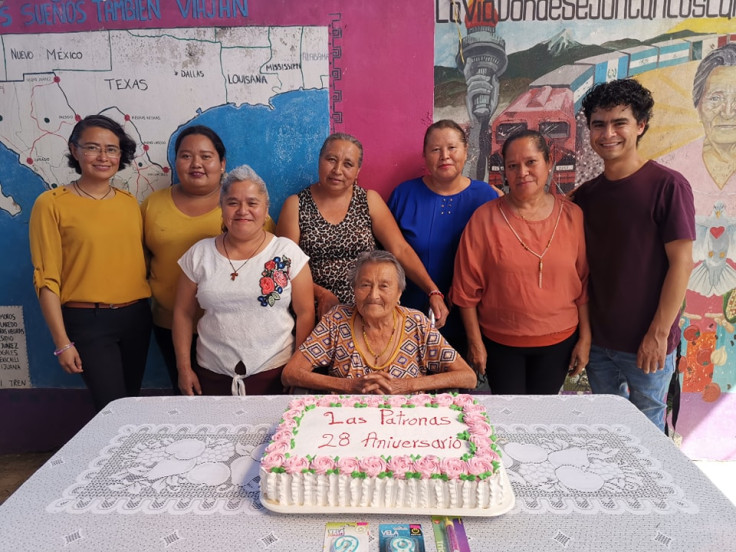 For years, we have heard a lot about "The Beast", the train used by migrants who want to reach the U.S. border and get what many think will be a better life in the the country. "La Bestia", also known as El Tren de la Muerte (The Train of Death) and El Tren de los Desconocidos (The Train of the Unknown), is a train operated by Ferrosur that travels from Chiapas state in southern Mexico to a station on the outskirts of Mexico City heading then to different points on the U.S. border.
"The Beast" seems to be that trial by fire that heroes must go, but this is certainly not a traditional Medieval tale. Migrants who ultimately tame the train, have already gone through many other obstacles in their countries of origin.
At full speed, violence, hunger and lack of land will be left behind to procure a better life than in their homes in Mexico, Guatemala, Honduras, El Salvador, among other countries.
This journey seems to be the last challenge, before arriving "to the other side", an expression that in Mexico has an ambiguous and equally certain meaning. Getting "to the other side" expresses both possible destinations that this trip can imply: reaching literally the other side of the border, as well as reaching death, a destination that many passers-by of The Beast face as a cost, due to terrible security conditions, hunger and dehydration.
But for those who seem to have nothing to lose, this may be a necessary risk. The violence of organized crime, the lack of work opportunities and the environmental degradation that is dismantling rural and indigenous communities due to floods, pollution, or extreme droughts. The Beast is for many the only way to relatively cross with a certain degree of safety an unsafe tract. Also, it's an economic consideration: most migrants can't afford a bus ticket or a smuggler.
Ferromex, a train operator that also has its cargo trains used by migrants to criss-cross Mexico, recently halted operations of 60 freight trains after a surge in US-bond migrants traveling on them has produced deaths and injuries.
"In recent days, nearly half a dozen unfortunate cases of injuries or deaths were recorded among groups of people who, individually or in families, including children, boarded freight trains heading north, despite the serious danger involved," Ferromex said in a press release.
But like any story, there are always different versions and sides, depending on the subjectivity they are told. This story also has many aspects to show, which includes unseen protagonists who, for years, have also been building a story of resilience, community and solidarity in the face of adversity.
Enter Las Patronas
Data estimates that each year, between 400,000 and 500,000 migrants from Mexico, El Salvador, Guatemala and Honduras ride atop trains to reach the United States. And these thousands of migrants who travel in deplorable conditions in the eyes of governments that look the other way on both sides of the border, are only cared for and fed by a group of women who, without excuses cook every day to prepare meals to feed "the Beast", or at least who ride on it.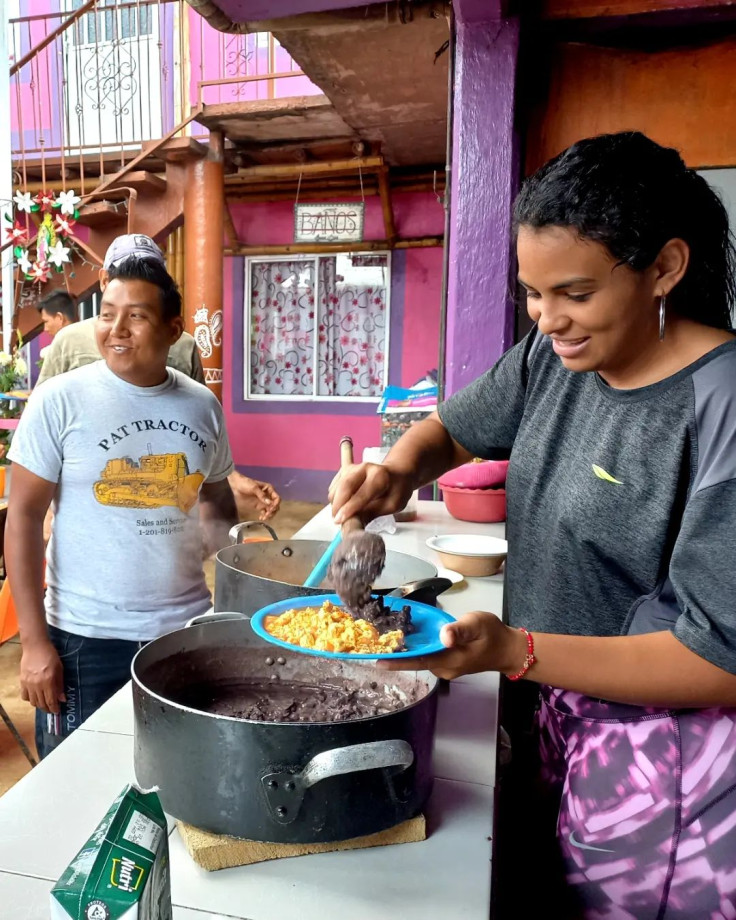 And this other silent story began many years ago, in 1995, when a housewife began to care about those who passed through her town in Veracruz, La Patrona, hungry on their journey.
According to a DW documentary, Doña Leo and two daughters were the ones who began this humanitarian act. That first day, her daughters went to get some groceries for her other 13 siblings. They themselves were the ones who warned her mother about people they had seen passing by on the back of a train, to whom they gave the milk and bread that was supposedly for their brothers. But far from being upset, Doña Leo began to prepare meals for those people who crossed La Patrona. That day she made lunch for 75, a huge deal for a humble woman in charge of feeding 13 children. But as she says "slipped like water through the fingers" with many needy people on board that train. She then persuaded other women willing to give up their time, love and kitchens to deliver a ration of food --and with them a message of hope and human kindness-- to others even more in need than them. Together they became "Las Patronas."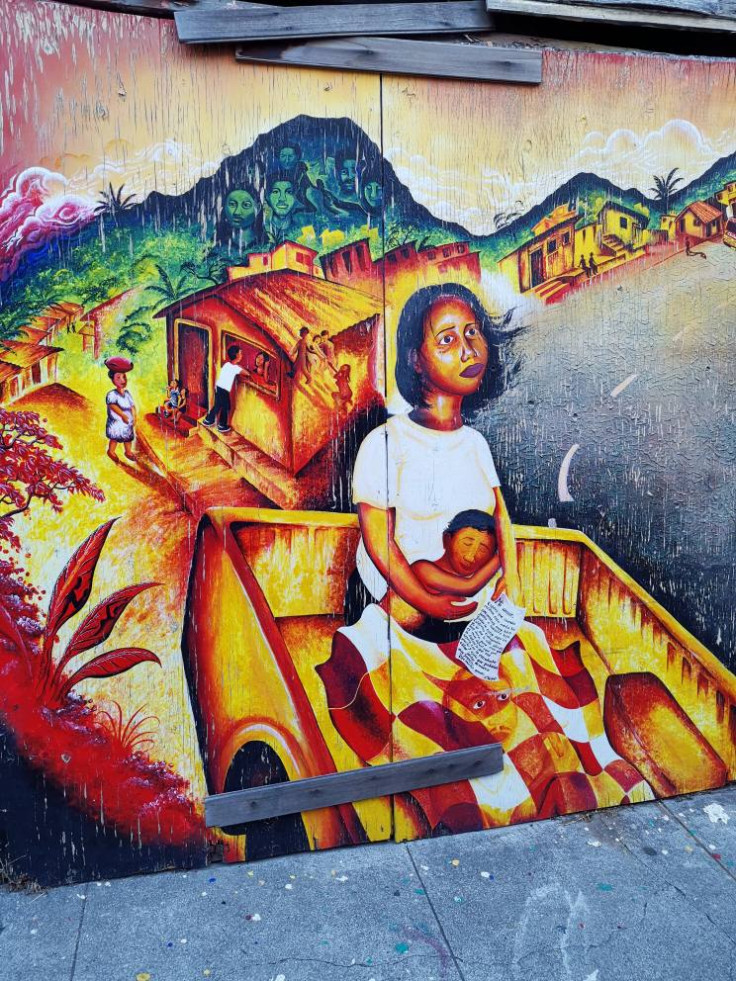 Today, they prepare about 300 meals a day, 365 days a year, turning that fleeting moment in which they throw plastic bags with humble meals into a truce amidst adversity. Regardless of the risk that it is for them to be near the freight trains, every day they wait for this encounter as they have for 28 years now.
"We started by sharing those pieces of bread until we were able to cook more than 30 kilos of rice and beans to feed some 800 people a day. During these years our work has undergone several transformations. We realized that when we help the migrant brother and sister we do not help him or her, but rather they help us, because they make us aware of reality and teach us to value what we have, because thanks to them we are has recognized and we have reached places we never imagined reaching; We learned to defend and defend ourselves, we understood that as women we are also capable of leading large projects," Doña Leo said.
Although this is not a new story, in times of Hispanic Heritage Month, it is an example of much of what Latin Americans celebrate: values, brotherhood, sorority, and solidarity that are passed silently from hand to hand, throughout shared roots.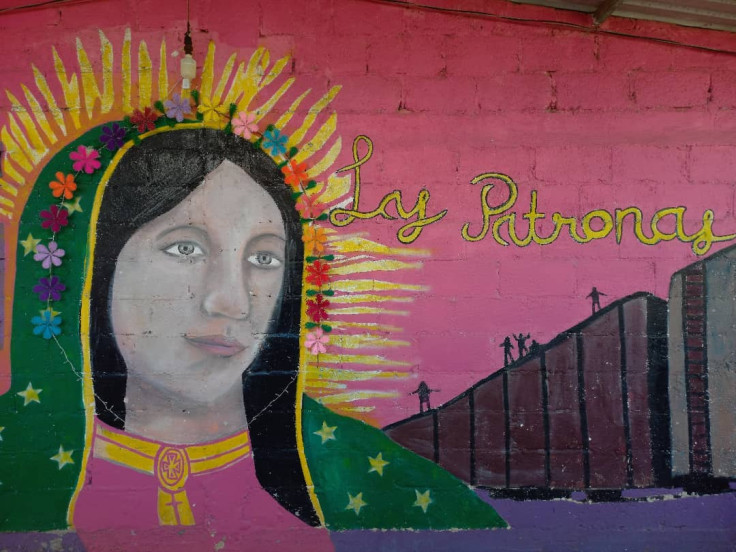 © 2023 Latin Times. All rights reserved. Do not reproduce without permission.