As soon as the coronavirus vaccine is approved in the U.S., one this is clear – there will not be enough dosage available to immunize all citizens. Therefore, the question remains that who all will get vaccinated against coronavirus first after federal approval?
Historically, the Centers for Disease Control and Prevention's Advisory Committee (AICP) on Immunization Practices has been the one to decide and take decisions concerning the administration and distribution of vaccination among the selected population.
When it comes to COVID-19 vaccines, chief of pediatric infectious diseases at the University of Utah in Salt Lake City says that the availability of dosage is going slower than what we would like.
"We're not going to have 350 million doses delivered day one," he said.
In that case, it is inevitable to create a list of carefully selected individuals who will receive the first dosage. The list will be curated based on the number of factors, including when would the vaccine be available, what would be the expected extent of the disease around that time, risk groups and the individuals in which the vaccine is expected to work the best.
Once the U.S. Food and Drugs Administration (FDA) approves and licenses a new vaccine, the AICP releases guidelines and protocols concerning how the vaccine should be distributed, when and to whom. The group works similar to the World Health Organization's (WHO) Strategic Advisory Group of Experts on Immunization.
It has been reported that the AICP has started working on the plan for distribution and targeted population for the SARS-CoV-2 vaccine following the licensing by the FDA. The WHO, on the other hand, has already started its work on the plan.
However, it is yet to be seen whether President Donald Trump's White House initiative called Operation Warp Speed will pose a challenge to the otherwise-followed AICP guidelines.
Under the new initiative, Trump plans to create a group of experts from the CDC, National Institutes of Health (NIH), the FDA and the U.S. military. The group will work at "record speed" to find, test, manufacture and distribute a vaccine.
Although it has been reported that the major objective of the group is to determine who will get the COVID-19 vaccine first, it largely remains unclear what role the group would play in vaccine allocation and how the coordination is supposed to happen with or without AICP.
The AICP typically prioritizes vaccine availability for the elderly, children, pregnant women, political leaders and the military. However, COVID-19 is something new and a highly infectious pandemic that no one has dealt with before. Therefore, it is yet to be seen what all parameters will be taken into account while deciding who will get the COVID-19 vaccine first.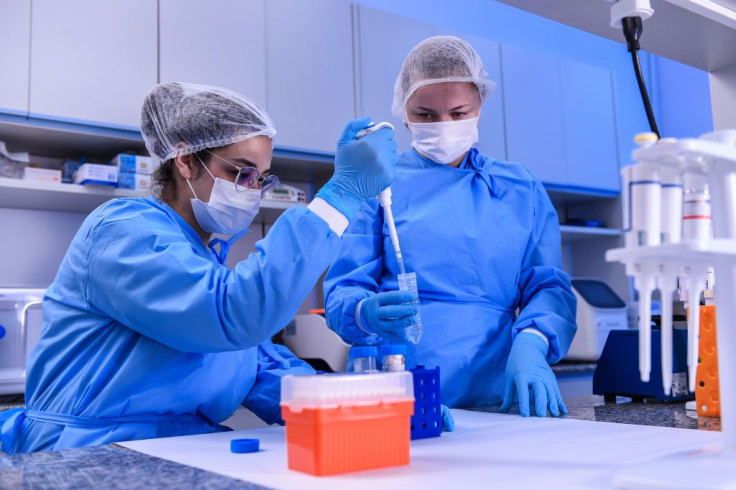 © 2023 Latin Times. All rights reserved. Do not reproduce without permission.