Joe Rogan said if a healthy 21-year-old asked him if he or she should go for Covid vaccine, he would say no.
During his Spotify podcast, "The Joe Rogan Experience," Rogan told Dave Smith, "People say, do you think it's safe to get vaccinated? I've said, yeah, I think for the most part it's safe to get vaccinated. I do. I do. But if you're like 21 years old, and you say to me, should I get vaccinated? I'll go no. Are you healthy? Are you a healthy person?"
"If you're a healthy person, and you're exercising all the time, and you're young, and you're eating well...like, I don't think you need to worry about this," Rogan said on the podcast, according to CNN.
His anti-vax comments were criticized as irresponsible and dangerous, and highlighted by Media Matters that brought attention to the recent podcast episode from Tuesday. The outlet emphasized that the anchor has "used his podcast to spread conspiracy theories, espouse dangerous COVID-19 misinformation, and attack trans people."
The podcaster also said that his children both contracted coronavirus. "I hate to say that if someone's children died from this. I'm very sorry that that happened. I'm not in any way diminishing that," Rogan said.
"But I'm saying the personal experience that my children had with Covid was nothing."
Spotify reportedly paid Rogan $100 million for the exclusive podcast on the platform. Spotify is yet to comment on this episode, but an unnamed source said that the platform reviewed the episode and didn't take it down because he doesn't come off as outwardly anti-vaccine and he also doesn't make a call to action, reported The Verge.
The source added that the company has taken down other, explicitly anti-vaccine podcasts and music. One show that was reportedly removed said that vaccines kill while another said that vaccines cause skin conditions.
Many people have been spreading vaccine misinformation on digital platforms, and action has been taken. For instance, Facebook and Twitter have removed false claims about Covid-19 vaccines.
In March, a podcast on Spotify was removed as it had "misleading content." "Spotify prohibits content on the platform which promotes dangerous false, deceptive, or misleading content about Covid-19 that may cause offline harm and/or pose a direct threat to public health," a Spotify spokesperson said at the time.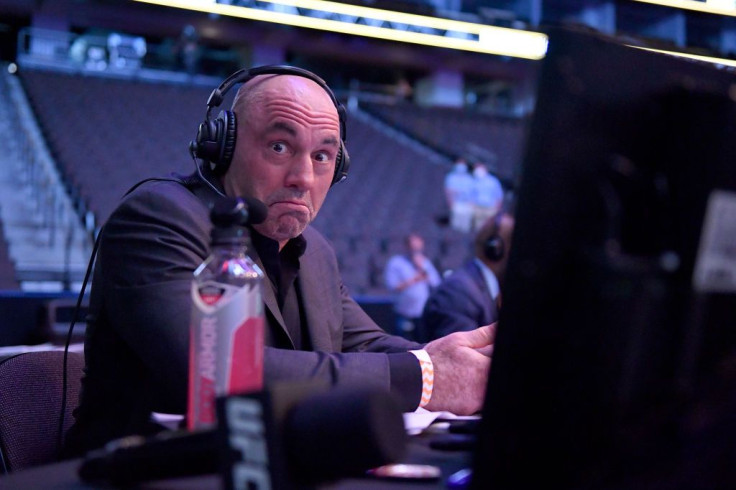 © 2023 Latin Times. All rights reserved. Do not reproduce without permission.