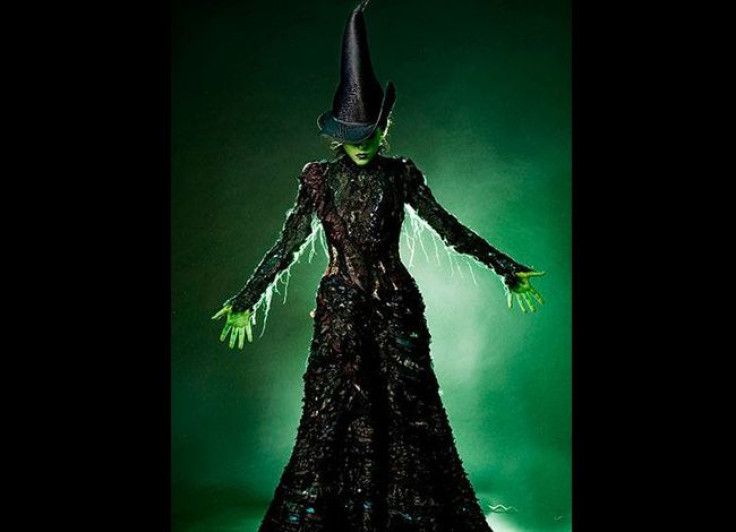 Danna Paola made her spectacular debut in the Mexican version of Broadyway musical, "Wicked." About 1,400 spectators saw Paola make her debut in this spectacle that lasted about two hours and a half at the Teatro Telcel in Mexico City, according to Quién. Danna plays Elphaba, the evil witch of the west who belted out songs like "Defying Gravity" and "No Good Deed." Joining the former "Atrevete a Soñar" star on-stage were Cecilia de la Cueva in the role of Glinda and Jorge Lau as Fiyero. Morris Gilbert is the producer of the play adaptation that left the audience very pleased after speculation that Paola was not going to live up to the role and expectations.
"Wicked" is a musical based on the 1995 Gregory Maguire novel, "Wicked: The Life and Times of the Wicked Witch of the West," a complimentary novel to L. Frank Baum's classic, "The Wonderful Wizard of Oz." The original music and lyrics were composed by Stephen Schwartz and a book by Winnie Holzman. The story is told from the perspective of the witches of Oz, that begins before Dorothy arrives and after she leaves. The play includes references from Baum's novel and the 1939 film, "The WIzard of Oz." The main story centers on two unlikely friends, Elphaba ("The Wicked Witch of the West") and Glinda ("The Good Witch of the North"). Both have very different personalities and points of view and start a rivalry when they both fall in love with the same guy. The original Broadway production has won three Tony Awards and six Drama Desk Awards. "Wicked" has become the 11th longest-running Broadway show in history spawing succeslful adaptations in London's West End, Japan, Germany and Australia. A national U.S. tour also proved succesful with cities like San Francisco, Los Angeles and Chicago enjoying the original play.
According to radio show "Formula Espectacular" the original Broadway producers are so pleased with Danna Paola's rendition of Elphaba that they have asked her to come to Broadway. Check out Danna Paola singing "The Wizard and I" during one of the rehearsels.
© 2023 Latin Times. All rights reserved. Do not reproduce without permission.