A woman has been sentenced to 31 years in jail on Friday, Aug. 27, after a judge found her guilty of plotting the murder of her husband who was, at the time, the Greek Ambassador to Brazil.
Françoise de Souza Oliveira, the wife of slain Greek Ambassador Kyriakos Amiridis, has been found guilty of scheming the killing of her envoy husband, who was found dead in a burnt-out car in 2016, according to the BBC.
At the time, Oliveira was having an affair with a military police officer, Sergio Gomes, who later admitted to murdering Amiridis at the request of Oliveira. He is currently serving a 22-year sentence in prison.
Amiridis' body was found at a run-down town in the outskirts of Rio, where his family was celebrating Christmas at. The village was notorious as the territory of off-duty and retired cops who extort money from locals and tourists in exchange for safety from gangs.
Oliveira first reported Amiridis missing before his remains were found the next day.
The trial, which ended on Friday, was presided over by Judge Anna Christina da Silveira Fernandes, who heard over 18 witnesses and experts on the matter, the New York Post reported.
"The crime was carefully thought out, premeditated [by De Souza Oliveira]," Fernandes said. "According to the testimony collected, the defendant planned and designed, being the mastermind behind the entire macabre plot."
Oliveira has admitted to the affair with Gomes, but is adamant that she did not plan the murder of her husband Amiridis, with whom she has a daughter.
"It's not my fault if I couldn't stop it," she said.
Amiridis was a career diplomat, working first as a consul for Greece's consul general in Rio from 2001 to 2004 before serving as the ambassador in Libya from 2012 to 2016. He was appointed to the ambassadorship in Brazil the year that he died.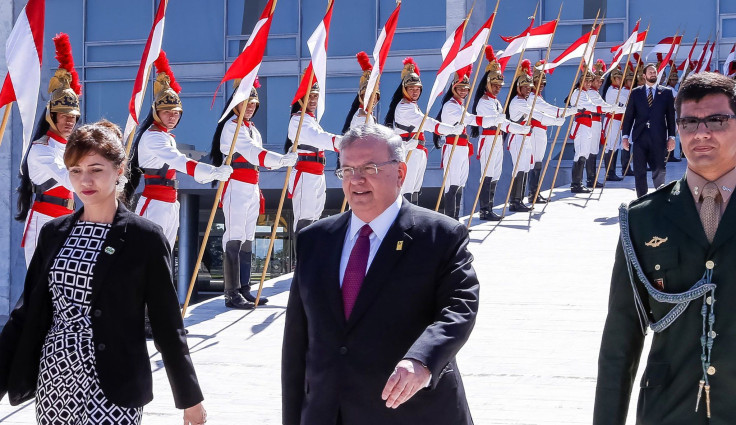 © 2023 Latin Times. All rights reserved. Do not reproduce without permission.