Warner Bros. is reportedly planning to fire Johnny Depp from "Fantastic Beasts 3." A source has revealed that the studio is worried that the ugly lawsuits involving the actor might hurt the film, especially since several fans have already raised legitimate questions as to their choice to continue with Depp taking on his role.
Depp is slated to star in the next installment of J.K. Rowling's "Harry Potter" movies, "Fantastic Beasts 3." The script for the film has already been completed, but filming has been delayed to fall of 2020.
"Executives at Warner Bros. are wondering how to deal with the backlash of the Depp matter on the Harry Potter franchise," source said. "High level female execs at the studio are extremely worried about working with Depp and the message it sends to the public, especially after the recent sordid departure of CEO Kevin Tsujihara," the source added. Last month, Tsujihara left the production amid a casting couch scandal.
Depp is currently embroiled in an ongoing drama with his ex-wife, Amber Heard. A couple of years ago, the actor came under fire as Heard accused him of being an "alcoholic monster" who frequently subjected her to violent abuse.
When Depp and Heard finalized their divorce in 2017, both of them signed non-disclosure agreements (NDA) preventing them from speaking publicly about what transpired in their marriage. However, their split found its way back into the tabloid headlines this month as Depp sued Heard for allegedly violating their NDA by referencing abuse in an op-ed piece she had written for a publication.
The suit has led the ex-couple to throw new accusations against each other, starting with Depp claiming that his ex-wife tried to cut off his finger during an altercation. Heard then countered with an accusation that Depp beat, choked and tormented her when he had jealous rages during their marriage.
The mess that Depp is currently in is now making Warner Bros. execs think whether they should stick by Depp. Their initial decision to have him on board despite his scandal two years ago was met with controversy, but director David Yates spoke out in defense of Depp.
With the new wave of accusations against the actor, however, the same execs are now worried about proceeding with him. "If Warner Bros. continues to stick by Depp, it would reveal a lot about the values the company holds," the source said.
It remains to be seen if Warner Bros. will have a suitable replacement to fill Depp's role as Grindelwald in "Fantastic Beasts 3." Since production is set to begin in fall, fans can expect the studio to confirm if it's going to cut ties with Depp for good in the coming months.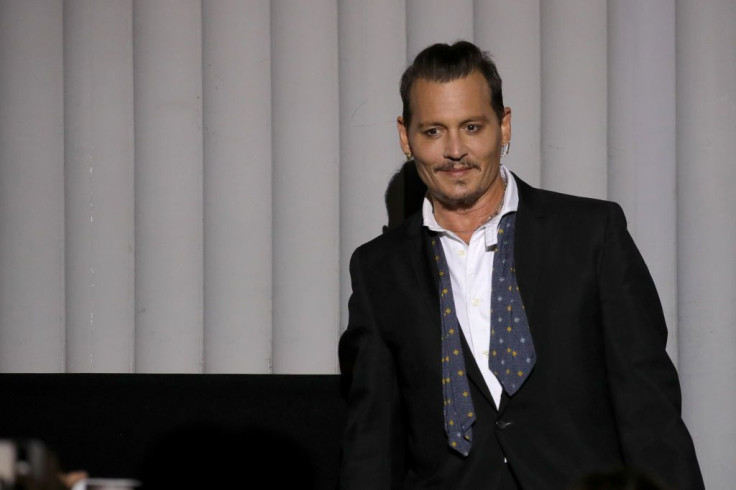 © 2023 Latin Times. All rights reserved. Do not reproduce without permission.