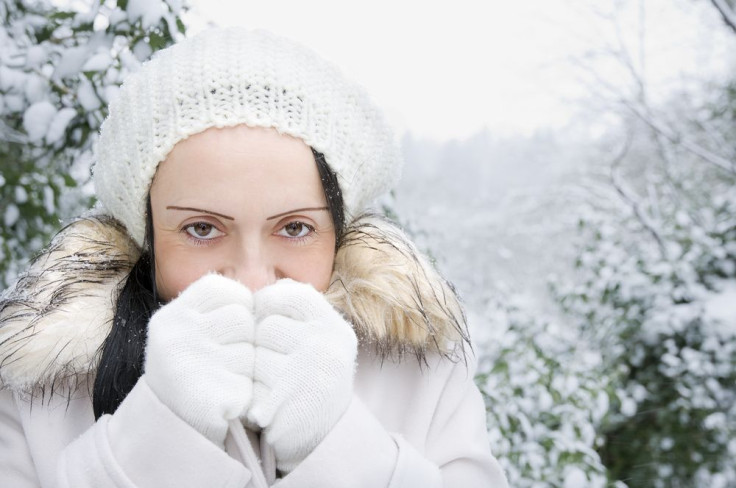 The winter has left many of us dreaming of Spring, and the feeling of sunshine on our skin, not only must we endure a literal "Siberian Express" which leaves us walking to work in negative degree temperatures, but our skin and hair have become brittle, dry and dull after being brutalized by the cold temperatures, freezing winds, and the overall lack of moisture in the air. While winter may not have us sweating off foundation or with dripping mascara in eyes, but frigid weather and dry heat can truly do a number on your face, and not in a good way. In order to combat cold weather conundrums like, dry skin, dullness, static and frizz, beauty experts suggest using these 8 products crafted with traditional and healing ingredients from La Bella, and following these four simple steps!
While you may feel tempted to take a hot bath after coming in from the cold, hot water can actually dry out your skin. To combat dry, itchy skin, switch up your shower routine and lather up under warm water with gentle cleansers that contain soothing ingredients like chamomile and aloe vera, and moisturizers like honey, which is a natural humectant. La Bella suggest using their Almond & Honey Beauty Bar or Aloe Vera Cleansing Bar, which are a serious bargain at only $0.99 each!
In addition to dry and itchy skin on your body, your face is battered with winter weather daily. Between the harsh weather and dry heat, skin is prone to dehydration in the winter and as it dries out, dead skin cells can accumulate and leave your complexion looking dull, sallow and sad. To restore radiance to dull skin, La Bella suggests gently exfoliating and then hydrating skin with vitamin and antioxidant-rich Rose Hip Oil with Vitamin E. The product is a perfect addition to your winter beauty toolbox; the fast-absorbing oil will help rejuvenate your skin, while leaving a slight sheen to give you a gorgeous glow.
Skin isn't the only thing that dries out during the long winter months; even our hair feels the frigid effects. Low temperatures and lack of humidity can increase friction, which causes electrons to build up particularly on dry, damaged hair, this results in static electricity and endless clinging. To keep our hair from standing on end, throughout the winter use a shampoo and conditioner formulated with placenta to protect and moisturize dry, damaged hair, like La Bella Placenta Moisturizing Shampoo & Rejuvenating Conditioner. In addition to washing and conditioning, a quick fix can be achieved by rubbing a few drops of hair serum, like La Bella Super Shine Polishing Serum between your palms and run through hair.
Last but certainly not least, let's tackle frizz. Fluctuating temperatures and humidity levels as you go back and forth from the cold and damp outside to warm and dry inside can cause unwanted frizz and "puffy" looking hair. Fend off frizz and flyaways with a smoothing shampoo and conditioner with avocado oil like, La Bella Anti-Sponge Shampoo and Conditioner that hydrates and seals hair to lock out excess moisture and other frizz factors.
All of these products and more from La Bella are available at both Target and Walmart!
© 2023 Latin Times. All rights reserved. Do not reproduce without permission.