A Wisconsin teenager was charged with first-degree intentional homicide after he reportedly buried his new-born daughter in snow, and shot her twice in the head to get rid of her. Logan T. Kruckenberg-Anderson, 16, was taken into custody by the Green County Sheriff's Department on Sunday, and authorities decided to delve deeper into a complaint filed by the infant's mother. He's currently lodged at the Rock County Juvenile Detention Center on a $1 million bail.
Born on January 5 in a bathtub at her mother's place; Harper (as named by the mother) was initially going to be given away to an adoption agency. But, Kruckenberg-Anderson later confessed to the police that he gave Tyler – a friend he'd met on Snapchat -- $60 to take Harper to the adoption agency, but later stated that he and the baby's mother decided to rid themselves of the infant by abandoning it somewhere.
The complaint details gory undertakings of the crime: "As Kruckenberg-Anderson left the residence he heard the infant child crying so he bounced up and down on his heels to soothe the infant. He went to a "remote wooded area" in Albany and placed Harper, who didn't have any clothes, into a small area inside a fallen tree."
The complaint further maintained that the grisly act led to the teen breaking down. 'He could still hear Harper crying as he left, "which caused him to emotionally break down, fall to his knees and cry,'— as was mentioned in the complaint, suggesting how Kruckenberg-Anderson was well aware that his actions could lead to the baby's death.
An incisive investigation helped authorities to locate the baby's corpse after Kruckenberg-Anderson was made to drop details to detectives. A juvenile witness maintained that Kruckenberg-Anderson allegedly handed over a firearm to him on Jan. 8 and detectives realized that"the firearm caliber was consistent with the casings and fired projectiles located by law enforcement and crime laboratory personnel."
A Wisconsin State Crime Lab employee who examined the child maintained that Harper was strangely alive for an unusually long time for someone who was buried in snow. Kruckenberg-Anderson will appear before the court on Jan. 20 for a preliminary hearing.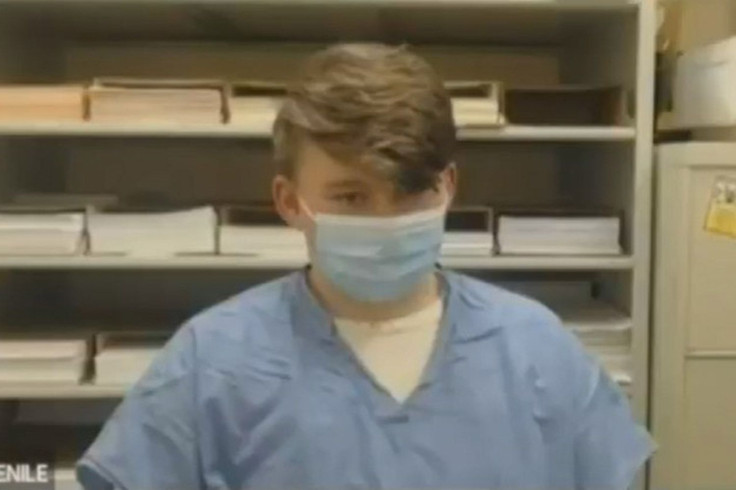 © 2023 Latin Times. All rights reserved. Do not reproduce without permission.