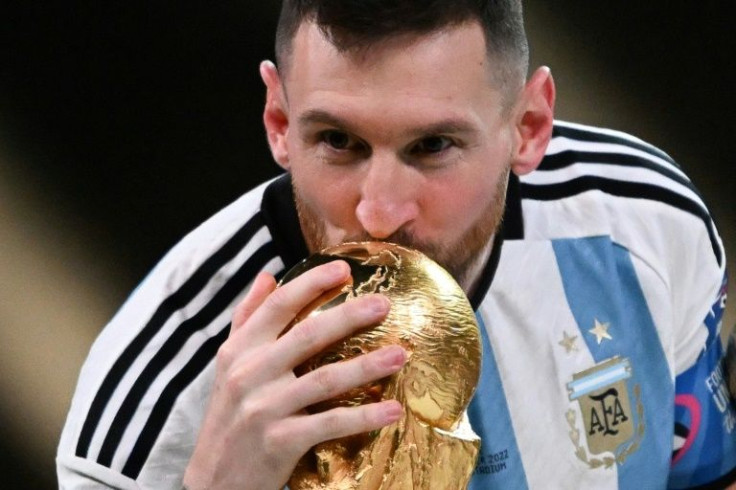 For the World Cup 2026, FIFA has decided to switch the format back to four-team groups.
The upcoming edition, which will be co-hosted by the U.S., Mexico and Canada, will be the first edition of the quadrennial tournament in which 48 teams will participate. The final is scheduled to take place on July 19, 2026.
The competition was set to have 16 groups of three, as the number of teams is increasing from 32 to 48. But the four-team format's success at the 2022 World Cup in Qatar caused the governing body to reconsider, as per BBC.
This move means expanding the competition from its projected 80 matches to 104. It includes a new round-of-32 stage.
The top two and eight best third-placed teams will progress to the last 32, said FIFA.
World football's governing body said that the revised format "mitigates the risk of collusion and ensures that all the teams play a minimum of three matches while providing balanced rest time between competing teams."
The latest move was given a green signal by FIFA's council meeting in Rwanda.
In December 2022, FIFA President Gianni Infantino said that the governing body was considering a format change. They were considering after the group stages in last year's World Cup included some of the exciting final games.
Since the men's World Cup increased to 32 teams in 1998, the format of the four-team group has been in use.
As for the round-of-32 stage, it means that football teams will have to play eight matches to win the tournament. At the 2022 World Cup, it was seven matches.
ESPN reported that the Professional Footballers' Association (PFA) is worried about "physical fatigue and mental burnout" due to the congested schedule.
The football calendar needed a "complete reset," said PFA CEO Maheta Molango.
He added that the expanded World Cup format means that, yet again, "more games are being forced into an already overcrowded schedule."
The PFA said that it was encouraged to see FIFA had prioritized concerns like the need for a "minimum of 72 hours between games, a mandatory day off each week and an annual rest period."
But it's difficult to see how that "aligns with the constant expansion of the domestic and international calendar."
The PFA noted that they know that the current workload players face is having an "ongoing impact on their well-being," and that they "can't simply push them until they break."
© 2023 Latin Times. All rights reserved. Do not reproduce without permission.